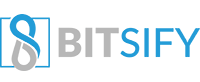 HydroMiner ICO Report – Decentralised Blockchain Auctions
Unlike current cryptocurrency mining companies that push hardware to its heated limits, and using electrical power from undisclosed areas to prevent competition, HydroMiner is leveraging a new type of crypto mining. HydroMiner aims to use 'green' energy, electricity pulled from hydropower plants in the Alpines of Europe.
Current crypto solutions aren't as effective in comparison to HydroMiners utilising through low-cost renewable energy.
Hydrominers are said to be 'renewable' since their energy sourcing are both carbon-neutral and natural when compared to modern mining centres.
Hydro-Energy has had an excellent past record for being both reliable, sustainable, clean, and provides an environmentally friendly energy solution.
HydroMiner presale starts in 3 hours! #ico #ethereum https://t.co/rST0xokEJJ

— HydroMiner (@hydro_miner) September 25, 2017
HydroMiner Energy Pricing
Utilising hydropower stations from the Alpine regions, HydroMiner (as a company) is able to achieve record low prices per kW, with HydroMiner claiming to have an '85% lower' electrical cost,
HydroMiner is capable of mining all sorts of cryptocurrencies, although what sort of crypto is mined is selected by custom software that algorithmically mines the most profitable cryptocurrency, using the most profitable mining pool at any given moment.
Mining Equipment Housing
Utilising sea freight containers, HydroMiner intends to build its mining equipment within, allowing easy shipment of these containers to be assembled at one place and shipped to a hydropower station in another country with ease.
Sea freight containers are also taken to HydroMiner's advantage, with proven effective cooling solutions to keep the miners at record lows whilst operating inside sea freight containers.
Sea freight containers thus help transportation in times of need from one facility to another, can be easily cooled through HydroMiners cooling solution, and are relatively inexpensive thus reducing money spent.
Each container fully equipped costs about 350-650K depending on the type of cryptocurrency it'll be equipped with mine and the type of cooling technology required.
HydroMiner's ICO aims to sell H20 tokens, which allows investors to 'participate in the profits of the mining operation.'
What is HydroMiner? https://t.co/wvkbKLnnHy #ico #ethereum

— HydroMiner (@hydro_miner) September 20, 2017
ICO Analysis – Details & Token Supply
Total token supply: 100,000,000 H20
Token type: ERC 20 standard
Fund Usage:
Hydropower station leasing/electricity: 15%
Hardware: 55%
Operations: 15%
ICO Costs: 10%
Marketing: 4%
Legal: 1%
BNT Reserve Fund 1%
1 H20 = 0.01 ETH
Pre-Sale Start: September 25th – Undefined
Main ICO Sale Start: October 3rd – Undefined
Read More:
Why are so many cloud mining offers a scam? https://t.co/jIRCo2DRVw #ethereum #fairmining #ico

— HydroMiner (@hydro_miner) September 19, 2017
Sharpe ICO Review | AirfoxICO Review
Useful Quick Links
Short Roadmap