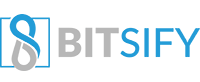 IAGON ICO Report – AI-based Decentralized Cloud Services
Standard ICO Report Structure:
Part 1: ICO Analysis (What is it about? What is the ICO intending to do? Describes what the platform is.)
Part 2: CROWDSALE ANALYSIS – DETAILS & TOKEN SUPPLY
Part 3: Useful Links (Further Research)
Part 1: ICO Analysis
When you combine blockchain technology with AI, a wide array of possibilities is available. One of such scenarios is when blockchain enhances the cloud as a service economy by fusing it with artificial intelligence which eventually is what IAGON proposes.
IAGON is aiming to take advantage of the estimated $45 billion USD cloud service market. By disrupting this market, they intend to lower the entry barriers for smaller businesses to thrive within the same economic niche.
What is the project about?
IAGON is a proposed decentralized ecosystem of cloud computing which exploits the potential of the storage capacities and processing abilities of systems that are networked across the globe and sharing such resources to enable the decentralized storage of data and using the composite cloud storage system as an archival space.
More so, they want to be able to leverage blockchain perks to utilize the ability of such large complex systems to perform complex computational functions that require more processing power to execute the command operations, such as machine learning, higher levels of cryptographic operations and AI-based systems.
In a nutshell, they simply want to create a blockchain product that accounts for a decentralized storage grid and tech layout for processing of data and complex computation operations which is comprised of a large set of smart devices.
There are many prospective uses for this technology both in the current times and in the future, as big data is becoming the more trending event in technological space, whereby the access to these resources need a continuous flow of permanent and reliable data storage centres. More so, some of the processes involved in analyzing these data events require high computation resources and with the expanding need for a more robust technology, there's no better choice than to turn to platforms like IAGON which provide the necessary infrastructures needed to complement these needs.
We can, therefore, conclude that the market potential is indeed huge, while there are other projects out there tackling similar issues, and creating products with similar designs, this platform will leverage both Ethereum blockchain and also that of Tangle technologies forming a hybridized computing system.
How does it work?
IAGON's platform will intermediate between mainstream businesses and grant them access to a pool of storage systems and complex computation architectures to tap into their resources for related functions.
There's an MPV made available, the platform has both miner and user reference models where the different players in the industry can interact with the application and either use the storage or mining functions of the platform. The platform has reinforced using some highly effective machine learning algorithms and the system is composed of neural networks which in combination with blockchain technology provides the necessary secure and decentralized feature that is often lacking in the more centralized platforms.
Apart from the legacy proof of work concept, they would be introducing a proof of variance in which blocks are distributed to miners rationally.
Why blockchain?
Apart from the fact that blockchain is the new frontier technology where many mainstream industries are attempting to redirect their focus to the subdomains likes decentralization, immutability and transparency of data operations, this technology has huge impact in the field of computation science, especially as it concerns the sharing of hardware and software resources across many systems which achieve consensus through different unique protocols.
With advanced computing opportunities like deep learning algorithms and advance artificial intelligence operations carving out a new niche for society, IAGON is most likely to become an advanced tool in the cloud service niche that would be in demand as the industry expands.
The project will not just be relying on blockchain but is proposing a hybrid system where Tangle technology will also be incorporated to bring about a more efficient system and complement the overall disadvantage of blockchain's rigidity – that is, helping it scale to large operation models.
Blockchain provides the fundamental principles of mining through proof of work algorithms, as miners are rewarded for contributing their own computer resources to allow for the computational resources and solving of cryptographic challenges.
In the future, they will be including more interactive features like dApps and toolkits that would enable other developers to build resources and programs that can enhance the functionalities of the platforms.
Part 2: Crowdsale Analysis – Details & Token Supply
IAG is a service token which will also function as a utility tool within the platform and therefore become valuable with time as more people continue to access the features of the platform through the token.
The project intends to do a TGE event where they will be selling portions of their tokenized assets to the general public to raise funds for the development of the platform. the minimum amount of money that would be required to successfully run the project as estimated by the platform is estimated to be around $5 million USD and the maximum cap to be raised is $50 million USD.
The sale is to be conducted in two phases, a presale event which is where the project is currently on as at the time of writing and also the main sale event that should last between 30 to 60 days depending on their success rate. So far, the project has raised well over $3 million USD of the soft cap target.
The project developers have promised to burn off any unsold token to prevent any future complications with the tokens that may arise for excesses.
Total Token Supply: 1,000,000,000 IAG
Token Type: Ethereum ERC20
Token Distribution:
Crowdfunding 50%

Pre-sale 20%

Internal team & advisors 10%

Development team 10%

Miner incentive 10%
ICO Sale Phase:
Pre-sale: May 27th, 2018.

Main sale: July 7th, 2018.
Token Price: Pre-sale:
20% bonus stage
$0.06 USD per IAG (for contributions > 25ETH)

$0.07 USD per IAG (for contributions > 10ETH)

$0.08 USD per IAG (for contributions > 5ETH)

$0.09 USD per IAG (for contributions > 0.1ETH)
Main ICO:
$0.12USD per IAG token
Crowdfunding Usage: Not Specified
ICO Founding Team –
Dr. Navjit Dhaliwal

(CEO): – Dr. Navjit Dhaliwal – CEO: A serial entrepreneur with a keen interest in business and technology. He is leading the IAGON team in an effort to be at the forefront of the decentralized cloud services industry. Dr. Navjit Dhaliwal stands tall behind two of his previously successful business ventures and clearly makes his mark with IAGON.

Dr. Elad Harison

(COO): – Dr. Elad Harison – Co-founder and COO: He is an AI and Machine Learning Expert, Economist and Industrial Engineer. His everyday work integrates the technical, scientific, business and economic aspects of the organizational processes at IAGON. He is responsible for fostering a success-oriented, accountable environment within the company.

Dr. Claudio Lima

(CTO): – Dr. Claudio Lima is a seasoned executive and thought leader in advanced energy and telecom/IT, working with emerging technologies, new businesses and digital transformation. Dr. Lima has extensive Fortune 500 industry and high tech start-up experience as Chief Technology Officer (CTO) and VP of Innovation, including R&D Labs, leading teams in advanced energy systems, Internet of Things (IoT), Enterprise Blockchain and AI, Smart Grid, Microgrid and Distributed and Intelligent Energy Resources (DER). Additionally, he has set up and led global advanced research and engineering projects and is the co-inventor of a disruptive patent on Microgrid Energy Transactive Energy.

Vignesh Iyer

(Blockchain Evangelist): – Vingish is currently the chief driver of Winjit Inc. operations and holds the responsibility of setting up the strategic direction for Emerging Technologies especially in the area of IoT, Blockchain and AI/ML. Additionally, as part of the senior management team of Winjit, he is responsible for the overall revenue growth through strategic technology partnerships with various Blockchain, Industrial and AI/ML initiatives and a key member of several global IoT and Blockchain initiatives as well.

Jai Porje

(Project Manager): – Jai is a professional service leader in Artificial Intelligence, Machine Learning, Blockchain, Enterprise Applications and mobility with over 10 years of experience and an extensive track record of success in building and implementing high performing solutions driving process and operational excellence, managing client accounts/relationships, growing profitable revenue and exceeding client expectations.

Vishal Waman

(Project Lead): – VishaI drives the organization's Blockchain team and guides them on implementation strategies. As a seasoned developer, Vishal has several years working with Node.js , NLP, React Redux , Heroku , MySql, Git, Visual Code, HTML, C#, LINQ, SQL Server, and TFS On premise. As a motivated self-starter, his keen understanding of business objectives and the ability to analyse situations before developing and completing a project on budget has made him an asset to have on the team.
ICO Advisors –
Dr. Rohit Gupta

(Cloud Computing Research Advisor)

Dr. Yogesh Malhotra

(AI/Machine Learning Advisor)

Jason North

(Business Development Advisor)

David Drake

(Business Development Advisor)

Dr. Nezer Zaidenberg

(Cybersecurity Advisor)
Part 3: Useful Links (Further Research)