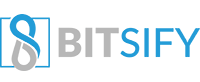 IAME ICO Report – Transaction Identification Network
Standard ICO Report Structure:
Part 1: ICO Analysis (What is it about? What is the ICO intending to do? Describes what the platform is.)
Part 2: CROWDSALE ANALYSIS – DETAILS & TOKEN SUPPLY
Part 3: Useful Links (Further Research)
Part 1: ICO Analysis
One very important part of a business is being able to identify your clients or customers, and there are several reasons why its importance cannot be overemphasized because it helps businesses know how best to cater to the needs of the clients or customers.
However, the Know Your Customer (KYC) model is one that has some irregularities, which has made it one that is not readily acceptable by a great many customers and clients.
One of the major reasons why the KYC model has not really been a successful model is due the fact that people feel the businesses are using the KYC model as an intrusion into their privacy. With the help of the blockchain technology, these irregularities can be solved, but there lies another problem which is the blockchain decentralized operations, and anonymous transactions and they make it difficult for the Counter-terrorism Financing (CTF) and Anti-Money Laundering (AML) processes to function properly, thereby hampering their operations, and preventing such systems from being regulated and adopted for mainstream use.
An Identification Network to Facilitate KYC –
IAME is a transaction identification network that was created to tackle the problems of identification for KYC using the blockchain. This decentralized identification structure will enable people with digital assets to be able to verify participants' identities without the need to give out confidential information, and also to ensure that participants are not getting involved with illegal activities.
The platform will provide what is referred to as the "IAME Trust Seal", which will serve as a trust builder for crypto addresses. IAME will also come up with a much better and effective way to create a simple approach for the crypto-based transactions. IAME seeks to be available for every cryptocurrencies, while paving the way for the crypto-based platform to get adopted and regulated. Users will be able to identify each other, and thus conduct KYC for customers.
Features of the IAME –
The IAME system is decentralized, and this is possible via the consensus and algorithms. The company is waiting is losing no sleep in order to create a blockchain identity that will not be susceptible to hacks. With the identity structure, you as an individual will be able to review the validity of the identity. The system also has a feature that minimizes data, and grants the user the power to share whatever they please.
There is an embedded tool in the system referred to as a Multi-Dimensional Analysis Tool, and this enables the user carry out evaluations about how trustworthy the participants are. The function of the platform will be dependent on its tokens, and these tokens will be used for carrying out payments on the IAME network, and the IAME wallet is available for download, and can be gotten for iOS and Android devices.
Basically, the platform was to provide identity and verification, thus making it impossible for data breaches to happen. The IAME framework comes with other benefits, which will contribute immensely to the blockchain community, and thus create better opportunities.
Part 2: Crowdsale Analysis – Details & Token Supply
Total Token Supply: 580,000,000 IAM Tokens
Token Type: Ethereum based
Token Distribution: The IAM tokens will be distributed as follows: Pre sale, Private sale, and ICO investors will get 50%; 20% will go to the business pool; the advisory pool will get 10%; The team pool will receive 10%, while the community pool will get 10%
ICO Sale Phase: Sale Ongoing
Token Price: 1 QTUM = 330 IAM
Crowdfunding Usage: The team does not list exact usage plans for the crowd funds.
Team Overview- Members and Advisers
The IAME platform team is led by Co-founder Nathaniel Tsang Mang Kin, Co-founder Suryani Chang, Chirage Patel as Front End, Ludovik Lejeune as Front End, Kevin Chung-Fat as back end, Stephen Sunassee as UI Designer. The team is advised by Benjamin Gu, Jason Hung, Nicholas Allen, and Jevon Coffin-Grey.
Part 3: Useful Links (Further Research)