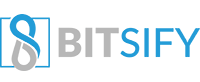 Iconiq ICO Report Part 2 – Decentralized Venture Capital Group
In our last ICO report concerning Iconiq, we talked about how Iconiq plans to help blockchain-based start-ups throughout the world, via their token sale accelerator program.To recap, some of the start-up oriented services that Iconiq plans to offer include seed funding, business development, ICO marketing, legal advice, access to industry experts.
Club members on the other hand, get access to due diligence reports, great ICO opportunities, exclusive presales, and project sourcing services.Iconiq's blockchain architecture consists of several layers, these being the Iconiq Lab, Iconiq Funds and ICNQ token, all of which are part of the Iconiq Holding ecosystem – a competitive solution for digital asset management.
The Iconiq Lab
It represents the world's first decentralized VC investors' platform, offering members exposure to a variety of ventures, which have finished their accelerator program. Club members reportedly get access to discounts, alongside exclusive token sales.
Apart from the decentralized investors club, the Iconiq Lab is made up of several other service layers, including the accelerator program, corporate consulting, but also financial instrument tokenization and security.
So far, 9 innovative start-ups have already graduated the accelerator, and are in the process of organizing their token sales.
Iconiq Funds
Iconiq Labs doesn't only encourage ICO investments. Rather, the Iconiq Funds layer grants investors a variety of opportunities meant to grow and further diversify their crypto investment portfolio. This is achieved with the help of investment instruments like ETNs, PIFs and ETFs.
Additionally, Iconiq funds also handles digital asset management as the service utilizes methods such as custody, compliance tools, audit, and premium market data.
Investors who wish to launch their very own digital asset funds are also helped, since the platform offers: investment vehicle design and launch, on-going asset product management, execution and distributions, but also investor relations and reporting.
The ICNQ Token
The last layer of Iconiq is the ICNQ token, which can be classed as the value driver for the ecosystem. Holders get access to holding, lab, funds and media uses. These include, voucher burning, reselling, loyalty program rewards, followed by exclusive pre-sales and access to the premium ICON club.
For fund uses, the token can be used for the ICON share class, but also to pay off fund management fees. Lastly, media uses grant token holders free entry to Iconiq events, discounts and participation rewards.
So far, further detail on how Iconiq wishes to achieve decentralization has not been released. However, it is expected that this will happen through the Iconiq Lab Smart Contract Framework, token assurances and smart contract audit.