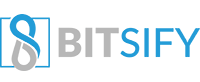 Imusify ICO Report – Powering the Innovation of Money
Standard ICO Report Structure:
Part 1: ICO Analysis (What is it about? What is the ICO intending to do? Describes what the platform is.)
Part 2: CROWDSALE ANALYSIS – DETAILS & TOKEN SUPPLY
Part 3: Useful Links (Further Research)
Part 1: ICO Analysis
Digital technologies continue to erode the old of yesterday to replace it with the new of tomorrow. Through this process, the world has seen once popular radio become taken over by television and TV replaced with the internet. Within the world of music specifically, we saw what kind of market disruption Steve Jobs was able to have with the iPod and iTunes store. Today in 2019, imusify wants to bring a level of disruption to the music industry and empower such a disruption with powerful blockchain based technologies.
The team has put together an exciting plan to bring together listeners and artists closer than ever before. Furthermore, the team has developed a plethora of features it will offer to increase the experience for both listeners and musicians alike. Finally, the project although young has already received strong and positive merits. Let's dive in and take a deeper look.
The Imusify Network
The world of music in 2019, still has far too many disconnected parties within it which only tax the relationship between musicians and their fans. Through the power of a decentralized network, the imusify team plans to bring together listeners and producers alike through the power of technological innovation.
To do so, Imusify plans to reward both listeners and music producers on their platform. With the power of IMU tokens, the platforms native currency, imusify plans to connect fans and musicians like never before. With this model, the team hopes that musicians will be able to benefit with proper compensation for their work.
Music Focused Features
As aforementioned, the imusify vision will be to bring together artists and music fans in a more efficient manner than ever before. To make this happen, the team will deploy a variety of features on the platform.  For example, producers will have the ability to crowdfund their music projects. Further, musicians, who have become infamous for having a hard time securing profits from their work other than doing live shows or having a huge following, will have a new revenue stream open to access.
This will enable listeners to support their favorite artists in a crowdfunded manner. Listeners will be able to discover new music on the platform which will, in turn, give artists a new audience powered through technological derived preferences. The platform will also include an ability for artists to work with other artists, directly from anywhere in the world. Finally, the platform will give fans access to exclusive tickets to live shows. All and all, these features will help further connect fans and artists like never before.
A Project with Merits
Imusify also has developed a great reputation with its nascent age. The project has received high marks from the City of Zion describing imusify as an "integration of the best practices of crowdfunding, streaming, media sharing, and social networks; creating an ecosystem, in which the artist, fans, and other stakeholders can directly interact entirely peer-to-peer within a decentralized marketplace operated by smart contracts."
These high remarks summarize the project to a nearly perfect tune. Further, the platform has been described as cutting out the middlemen within the music industry, middlemen who have held power within the industry as the loss of artist and listeners alike. All and all imusify presents a powerful alternative to the current status quo of how the artist produces, distribute, and share their music with the world.
Part 2: Crowdsale Analysis – Details & Token Supply
Total token supply: 1,000,000,000 IMU
Token type: NEP5 standard utility token
Token Distribution: The imusify platform dedicates 35% of the total tokens minted to be offered for sale in its crowdsale, 20% for the private sale, 10% will be given to the pre-sale purchasers, 8% for the ecosystem, 8% for team and advisors, 8% for strategic partnerships, another 8% for the company, 2% for charity programs and the last 2% for contributor rewards.
ICO Sale Phase: Presale (March 1st – 31st)
Token Price: 1 IMU = $0.35 USD (Presale price)
Crowdfunding Usage: Funds raised will be distributed by the platform with 40% going to developing the supplier and product platforms, 20% goes to a sales and marketing campaigns, 20% will go to legal, 15% will go to operations, and 5% will go to charity programs.
Team Overview- Members and Advisers
The imusify team is led by David Walters, with Tadej Krevh, Dina Yedigeyeva, Jennie Legary, Gijs Verhijke Luka Pregelj, Marco Aniballi, and Nat Strang are also on the team
Part 3: Useful Links (Further Research)