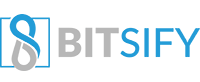 Invacio Part 3 – A Security Focused Service
Standard ICO Report Structure:
Part 1: ICO Analysis (What is it about? What is the ICO intending to do? Describes what the platform is.)
Part 2: CROWDSALE ANALYSIS – DETAILS & TOKEN SUPPLY
Part 3: Useful Links (Further Research)
Part 1: ICO Analysis
Invacio believes that the intermarrying of blockchain and A.I. technology is a match-make in heaven. This is the last article of the Invacio series.
A commitment to security
If there was a running theme to Invacio after reading through the site, whitepaper, and looking at the general philosophy of the team, it will be security. One may look into specifics, like Invacio's Security division or other general products like Invmail and Tamius; security is always the focus.
Security software engineers are said to approach problems and designs in an entirely different way than… software engineers. They are a different breed altogether when seen by their peers, and they must be.
Robust security can never be implemented after a product has been fundamentally designed. It has to be done in the building blocks – right from the get go.
In a world devoid of privacy, where metadata is analyzed by big corporations (who have been alleged to be in league with the NSA), this commitment to security and privacy is an important statement.
Invacio backs this commitment with technical grounding. For example, in Invmail, they are using Zero-Knowledge (a cryptographic concept and encryption method). Simply put, this enables information to be verified without disclosing the actual content. Even metadata is not exposed in Invmail, and perhaps this is what Julian Assange has been waiting for.
Equity offered to ICO investors
ICOs have presented a rare opportunity for investors of the Mom-and-Pop genre. However, this is a double-edged sword as cryptocurrency, after all, is the Wild Wild West of investing. Most would even say that it is more comparable to gambling.
One problem investors face after an ICO would be that the team no longer has any legal responsibility toward investors and are not responsible for any loss of token value. They simply are not answerable to investor concerns.
How many times has a team been ultra-responsive in their social media channels throughout an ICO, but then retreated to almost pin-drop silence after? ICO teams that choose to be answerable do so out of choice.
Invacio goes one step further: they will actually offer stock options to ICO investors. Founder and CEO William James Dalrymple West has opted to give ICO investors a portion of his own stocks. 3% of the company will be owned by ICO investors.
Revenue and operating costs projection
Invacio has given some consideration to how much revenue it could potentially rake it annually. Thus far, it has 3 projections that are $23 million (conservative), $78 million (mid-range), $133 million (optimistic).
With various levels of revenue, Invacio has also managed to extrapolate operating costs.
Roadmap
Invacio's roadmap is based on a slew of products that are finished partially or nearing completion. The whitepaper offers a glimpse of how much of Invacio's products are at about 50-70% completion. The deadline for completion of the whole set, however, is set to Q1 2019.
This is a rather ambitious projection given the scale of executing reliable blockchain products in backed by A.I., big data, and secure banking.
https://twitter.com/Invacio/status/984933699689967616
Part 2: Crowdsale Analysis – Details & Token Supply
Total​ ​token​ ​supply: 450,000,000
Token​ ​Type: INV
Token Price: 1 INV = $1
Token​ ​Distribution:  N/A
Crowdfunding​ ​Usage:
40% Research and Development
23% Operations
23% Infrastructure and setup costs
14% Marketing
https://twitter.com/Invacio/status/984894901065138176
Team​ ​Overview​ ​-​ ​Members​ ​&​ ​Advisors 
WILLIAM J D WEST, Founder & CEO
MICHAEL J AUMOCK, Special Projects & Government & UN Liaison Officer
A FRANCIS, Government Liaison Africa Region
OWAIS IQBAL, Government Liaison Pakistan
OMAIR IQBAL, Government Liaison Pakistan
PATRICIA DE LA MOTA, Operations & Marketing Lead
LINLEEYA WEST, Project Manager
ARVIND PATEL, Front End Stack Coordinator
ASHVIN M, Backend Stack Coordinator
MADHAV VADGAMA, Statistician
ANAND VEMULA, Blockchain Tech & Dev
SCOTT SOUTTER, AI Specialist
JAMES SMITH, Security Specialist
PETER NGUYEN, Backend Systems Developer
NATHAN L. SMITH, Hedge Fund Advisor
RICHARD COHEN, Hedge Fund Advisor
DAVID LESPERANCE, Legal Structure & Tax Specialist
ASIF MAJID, Corporate Image and Scaling
YULIA KORCHAGINA, Russian & East Europe Media Relations
JEN BUAKAEW, Thailand & SE Asia Media Relations
LISA CHAU, US & North American media Relations
https://twitter.com/Invacio/status/984815314117382144
Part 3: Useful Links (Further Research)
Website: https://www.inv-ico.io/
Whitepaper: https://invest.invacio.com/layouts/landing-content-media/2018/01/Final-White-paper-1.pdf
Telegram: https://t.me/InvacioICO
Facebook: https://www.facebook.com/InvacioNetwork/
Twitter: https://twitter.com/Invacio
Youtube: https://www.youtube.com/channel/UCx5M4Nuv2QpIp_iKvlU7SRw
Github: https://github.com/Invacio
Email: https://invest.invacio.com/[email protected]