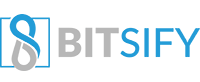 IOTEX ICO Report – Connecting the Physical World Block by Block
Standard ICO Report Structure:
Part 1: ICO Analysis (What is it about? What is the ICO intending to do? Describes what the platform is.)
Part 2: CROWDSALE ANALYSIS – DETAILS & TOKEN SUPPLY
Part 3: Useful Links (Further Research)
Part 1: ICO Analysis
The price for privacy and security becomes more expensive in a global village where connectivity is fluid.
Many blockchain based systems have begun building high-end techs to advocate for this demeanor, and are heavily invested in this suture.
But the problem still outlives most solutions currently available in the market today.
This is because, scalability has always been an issue for them.
This means that designs which are expected to improve privacy and security do not account for longevity for the systems once they are out there.
The problems are scaling, privacy, security and functional values.
As people begin to venture into new prospects of technology and try on new products, they eventually are turned away by limiting systems that are unable to provide sufficient applications to the real-world demand.
IoT is among the new age technological systems that is growing rapidly and evolving at a very steady state, however, there isn't much use for it comparative to its inherent potentials.
Therefore, mass adoption has been rather slow to achieve.
This market has a potential of over $170 billion USD annually and is expected to grow even more in the coming years; however, with the current infrastructures in place it would be hard for it to get to such heights.
How things are connected these days are amazing with new modifiable protocols and open source software that cater for high end usages.
From mobile devices, to autonomous vehicles and smart products and complexes such as smart homes and electrical appliances. But these devices are constantly exposed to data security breaches, privacy infringement and property tampering because of the nature of the internet.
Their connections depend on the internet for transmission of instructional data needed to travel through secure gateways and ports that could be easily sifted.
Hence the need for high-end security and privacy layouts at a relatively affordable price to the end user.
The robust nature of the blockchain has the ability to offer the solutions required to keep the IoT service in business for a very long time.
They provide security of data, cost-effective scaling options, and privacy through cryptographic algorithms. The challenge therefore, is how to use this new technological tool to achieve this height.
One other problem being identified by this project is the need for streamlined use cases for IoT services. Most products out there under the guise of connectedness do not necessarily portray a smart system. As IoT devices are known for their autonomous operations through data feeds.
Clients or customers need to know that their data is safe and that the services being provided are top-notch in terms of privacy and security of personal data.
Moreover, as more people patronize a particular product, they should be able to scale to meet up with unforeseen issues as they emerge down the development line.
IoTeX's Solution:
IoTeX is a new blockchain product that emphasizes on the need to scale to a web-like IoT services such that subchains can communicate with one another and also with their root chain creating an extensive layout of elastic data complexes.
Other decentralized IoT services exist to solve similar problems; however, the innovative approach being adopted by the IoTeX project include: built-in privacy-preserving techniques, faster consensus, autonomous device coordination, stealth addresses, and interoperability, fused in one blockchain system to achieve a higher grade of IoT service industry.
Privacy is the core value of this project and also, by creating a demand for streamlined usage will help the market adoption problems and maximize functionalities of the IoT service.
Part 2: Crowdsale Analysis – Details & Token Supply
Prior to the launch of their mainnet, IOTX – IoTeX's token will be an Ethereum ERC-20 token which will be used to crowdfund the project. Once the project launches it's mainnet, the tokens will be transferred to the new host. The token is expected to function as the utility token within the platform and also act as a currency-type to access services being rendered on the platform.
Total Token Supply: Not Disclosed
Token Type: ERC-20
Token Distribution: Not Disclosed
ICO Sale Phase: Not Disclosed
Token Price: Not Disclosed
Crowdfunding Usage: Not Disclosed
ICO Founding Team –
Raullen Chai (Co-founder): – Ph.D and Research Scientist in Cryptography at UWaterloo. Head of Crypto R&D at Uber, Security Engineer at Google. 8+ years of experience in cryptography and blockchain.
Qevan Guo (Co-founder): – Ph.D in Machine Learning and Computer Vision at National University of Singapore. Engineering Manager and Research Scientist at Facebook. Growth Hacker. Startup investor and advisor. 20+ publications / patents.
Jing Sun (Co-founder): – Founding partner of Sparkland Capital, focusing on Frontier Tech, lead 40+ investments and innovations in blockchain, security and IoT. Board director on numerous companies. Extensive experience in startup, investments and building up ecosystem.
Xinxin Fan (Head of Cryptography): – Ph.D in Cryptography at UWaterloo. Sr. Research Engineer at Bosch Research. 14 years of research and industry experience in information security and crypto. 40+ publications / patents.
Dustin Xie (Blockchain Engineer): – Ph.D in Data Security at USC. Staff software engineer at Intel. 12 years of expertise in distributed systems, content protection, hardware video acceleration, network video streaming, graphics driver. Cryptography and blockchain enthusiast.
Tim Pan (Distributed Systems): – Senior Software Engineer at Microsoft, specialized in distributed systems. Active contributor to open source projects. M.S. Computer Science at Yale University.
Monika Hathaway (Communication): – Technology communications specialist with deep expertise in cybersecurity, privacy, networking and emerging technologies.
Kyle Sykes (Creative and Marketing): – Expert in marketing, branding and video production for years. Led creative and marketing efforts for blockchain and tech companies, previously worked in BitBounce, Scale API and HBO. Graduated from Stanford.
Part 3: Useful Links (Further Research)
Hash ID: uvf2j