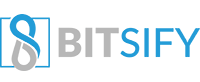 IP Exchange ICO Report – Distributed network layer
Standard ICO Report Structure:
Part 1: ICO Analysis (What is it about? What is the ICO intending to do? Describes what the platform is.)
Part 2: CROWDSALE ANALYSIS – DETAILS & TOKEN SUPPLY
Part 3: Useful Links (Further Research)
Part 1: ICO Analysis
For websites come with a lot of restrictions, utmost care is taken when trying to access them because the slightest irregularities could lead to the user's account getting suspended.
For example, if you are fond of scraping websites for information, and you constantly try it on Amazon using the same IP address, the chances of your account getting suspended is a 99.9% deal.
Hence people rather prefer to go via proxy servers, because proxy servers are designed to change the IP address for the user automatically.
When there is a connection by a user to a proxy server, the connection takes place via a residential IP proxy or a datacenter IP proxy.
There are different problems involved with using these services, some of which include the authenticity of the IPs, most times service providers sell flagged IPs, security concerns, speed, cost etc.
All these problems contribute to making it really difficult for users to trust these systems, hence, they resort to spending a fortune just to get an anonymous and high bandwidth IPs, and even with the huge sums spent, there is still no guarantee that you will get your money's worth, but there is a solution.
Fully Automated Platform –
IP Exchange is a fully automated blockchain based platform that is a hub for the demand and offer of IPs.
By creating an accessible ecosystem, the platform is created where users can freely participate in using or sharing different IP addresses.
When users of the system provide their individual IPs, they will earn IP Exchange (IPSX) tokens in real time, while every remote activity done via the IP address gets tracked on the blockchain- this means that the system will be able to track and know if the users were responsible for the actions done or not.
Businesses and service providers will be able to build applications on the framework and marketplace being created by IPSX, assuming a service provider such as a VPN company decides to join, the service provider will be able to do an integration of their own system into the IPSX framework, thereby granting their users the opportunity to pick from different IP addresses.
Other Features
The IP Exchange system comes packed with a lot of interesting features, including a decentralized system, improved security and privacy;
Availability of an internal economy where fiat currencies and IPSX tokens can be exchanged ad won when unused IPs are shared, and an advanced integration of the SDK and API.
As a user, after installing the application on your phone, tablet or computer, you will be able to share the IP of your device or rent an IP out.
There are three layers to the IPSX ecosystem: VPN, front layer, and blockchain layer.
This is one system that will deal with all the regularities associated with the traditional systems of obtaining IPs, and in no time will be a huge hub for IP sharing activities.
Part 2: Crowdsale Analysis – Details & Token Supply
Total Token Supply: 1,800,000,000 Tokens
Token Type: Ethereum ERC-20
Token Distribution: The IPSX token will be distributed as follows: Community sales will get 50.0%, early users and incentives will get 27.5%, 20.0% will go to the team and advisors, and bounty will get 2.5%
ICO Sale Phase: Sale Ended
Token Price: 1 IPSX = 0.00001 ETH (0.0122 USD)
Crowdfunding Usage: 40.0% of the tokens for core development, 10.0% will go into legal, marketing and sales will get 25.0%, and operational expenses will receive 25.0%%.
Team Overview- Members and Advisers
Here are some members of the team: George Bunea, Daniel Vladescu, Xavier Buck, Sergiu Draganus, Andrei Avadanei, Cyrill Trondle, Patrick Allemann etc.
Part 3: Useful Links (Further Research)