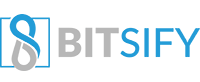 iTrue ICO Report – Biometric Identity for Decentralized Web
Standard ICO Report Structure:
Part 1: ICO Analysis (What is it about? What is the ICO intending to do? Describes what the platform is.)
Part 2: CROWDSALE ANALYSIS – DETAILS & TOKEN SUPPLY
Part 3: Useful Links (Further Research)
Part 1: ICO Analysis
Throughout business and interacting with the world on a daily basis, the need for reliable identification methods becomes imperative for a variety of different industries. This can be to ensure the proper person is making a purchase with a credit card online or to verify a variety of different identification needs online.
The iTrue team plans to develop an accurate identity to be used on the decentralized web. With this, the team hopes to give users control of their data, instead of having it stored with large technology corporations.
The platform will then allow users to collect rewards if they share their data through the online economy via a decentralized app marketplace.
iTrue Data Solution for Consumers
iTrue believes that the future of economic activity is drive through the utilization of user's data. With this in mind, the team believes that users should be in control of their data and who utilizes it.
This will enable users to have privacy concerns alleviated since they'll have full ownership of their own data. The data will be safely secured through the use of decentralized storage means.
This will allow users to rest easy knowing that a centralized server with all their data will be better protected from being hacked and stolen.
Furthermore, the digital biometric key will allow users to never have to rely on memorizing a password to access their digital accounts.
Finally, users will benefit from the use of the marketplace to sell or use their data as they please instead of unwillingly sharing it as is the standard protocol in today's web.
Data Deal for Businesses
iTrue will also cater the platform to businesses seeking to purchase user's data in a more mutually compliant method.
The basis of the platform being built on blockchain technology will make it easier for businesses to access an array of microservices on the platform.
Further, the team hopes to create an atmosphere which allows for customized enterprise apps to be developed to further assist businesses.
Finally, the platform intends to comply with GDPR and other data-focused regulations. With this in mind, businesses will be able to access the data exchange on the iTrue platform to purchase, sell, or store data in a secure manner.
Developers Benefit
The team plans to implement a few strategies to assist with attracting developers to the platform as well. First, the implementation of iTrue microservices will allow developers to develop solutions directly within a platform many enterprises should already be operating in for their big data needs.
The iTrue marketplace will assist businesses and users alike which leads to many possible microservices to be developed and capitalized upon.
The developers will be able to earn tokens native to the iTrue platform whenever their microservice is used or built on top of.
Finally, the team plans to implement a solution in which developers themselves can build, buy, and sell apps to assist with the development of iTrue applications.
Leading to three great customer segments developers can cater to directly through the platform's existing user base.
Part 2: Crowdsale Analysis – Details & Token Supply
Total token supply: 8,000,000,000 Tokens
Token type: Real-world Identity Token
Token Distribution: The iTrue platform plans to distribute 60% of the total tokens minted to be offered for sale in its crowdsale, 22% goes to the iTrue Foundation, 10% will be given to the team, 7% for advisors, and 1% for the bounty.
ICO Sale Phase: Pre ICO
Token Price: 1 ITU = 0.01 USD
Crowdfunding Usage: Funds raised will be distributed by the platform with 40% going to development and research, 40% to marketing and business development, 12% for legal fees, and finally 8% for expenses on management.
Team Overview- Members and Advisers
The iTrue team is led by Simon Chou, with Anton Gorozhankin, Mikhail Podlinev, Max Tkachenko, Abhishek Gangwar, and many others are also on the team.
Part 3: Useful Links (Further Research)
Website

:

https://itrue.io/

Facebook:

https://www.facebook.com/iTrue.io/

Twitter

: @Itrueio