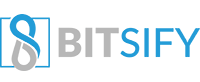 JoyToken ICO Report Part 2 – The Blockchain Architecture for JoyToken, an Innovation in the Casino Ecosystem
In our last article concerning JoyToken, we talked about the wide variety of problems surrounding the gambling industry, such as lack of trust, transparency and low profit margins for game developers.
In this report, we are going to dig deeper into the architecture of JoyToken, in an effort to better understand how the project will shape the online casino industry.
For those who do not know, JoyToken will offer a blockchain-based solution, allowing developers to create games that run on the backend, via smart contracts.
In return, this will record all information about a bet on the blockchain, hence reducing fraud risks, and making lack of trust no longer a problem in the industry.
Not only this, but the project will also help developers run their games on more casinos, which, in the long run, can lead to increased profitability rates for developers, casinos, and of course, players.
To kick things off, the Joy Gaming network will rely on smart contracts, hence allowing the platform to audit everything that happens to users.
Additionally, players will be able to instantly view the outcome and the rewards available on the network.
The smart contracts technology will also ensure that players have full control over their JoyToken funds, as deposits will no longer need to be made to the casino account.
The Joy Gaming stack is composed of three components, these being the blockchain layer, game applications and the random number generator.
While the back and front ends of games will run on databases, all other parts that may lead to a possible dispute between the casino and the player, will be fully decentralized, and not require the interference of third parties.
The JoyToken project will have its blockchain architecture based on four main parts, these being: the clients (full access to funds), the blockchain network (where smart contracts will control pay-out based on bet outcome), the game server (or the database upon which the casino game runs), and the wallet server (which will be updated based on the final outcome of a bet).
The basic gameplay process has been divided into several phases, these being: the loading phase, the game initiation process, wrapping phase, pau-out process and the game acceptance process.
Apart from the user features outlined in the first JoyToken ICO Report, the start-up is considering implementing smarter technologies in the future, such as IOTA via Decentralization using DAGs, decentralization of storage and hosting services, affiliate engagement and more.
Based on everything that has been outlined so far, if successful, JoyToken will manage to revolutionize the gambling industry, by creating a more secure environment for all parts, while also increasing profitability rates through decentralization.