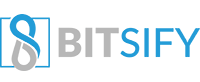 Jur ICO Report – Fast Affordable Dispute Resolution
Standard ICO Report Structure:
Part 1: ICO Analysis (What is it about? What is the ICO intending to do? Describes what the platform is.)
Part 2: CROWDSALE ANALYSIS – DETAILS & TOKEN SUPPLY
Part 3: Useful Links (Further Research)
Part 1: ICO Analysis
The internet has opened up a plethora of ways in which we can benefit as a society. The world wide web brings people together from all over the world and helps push business in ways never before available to the average citizen of the world. However, with the internet expanding business opportunities the way it has, there is also a lot of room for abuse of contracts and agreements made online.
The Jur team hopes to solve this with a blockchain based solution through the concept of justice as a service online. To make the digital justice system, the team plans to deploy a solution with a suite of infrastructure so that the arbitration system operates properly and easily for businesses.
Furthermore, the team will aim to develop a solution which will create value for the assistance of arbitrators. This three-part system should help fulfill the Jur mission and thus complete the ecosystem of resolving contractual disputes in a digital world. Let's take a closer look at how the Jur.io team will solve this complex problem of contractual disagreements.
Justice as a Service
First, the Jur vision is to develop a blockchain based justice system. To be more precise, they plan to deploy a system in which conflicting parties can find arbitration and come to terms with their disagreements.  The company believes there must be a foundation of trust for business relationships to properly function. Without trust from business associates, partners, and other organization you work with, your own business could be in jeopardy.
Furthermore, this trust should not be expensive for the businesses to establish. With current disagreements in contracts leading to nearly 40% of the value of the contract being eaten up in the arbitration process. The Jur team plans to build a platform businesses can utilize without concerns for these costly contract disputes.
Infrastructure with Purpose
Jur plans to deploy a blockchain based solution which will help power the arbitration process on their platform. The team has plans to utilize smart contracts through an intuitive wizard built for the Jur platform. Furthermore, the team will activate and help facilitate escrow for the users on the platform to rest assured their funds are safe until the contracts are completed. Finally, the platform will provide a consensus-based solution when disputes do arise.
This will give outside arbitrators the opportunity to weigh in on the proper way in which the dispute should be handled. Businesses will be able to rest assured that their business contracts are in good hands while utilizing the Jur platform. This will be especially true for digitally based companies who may only attract clients through the digital world and thus far higher levels of misconduct from vendors and business partners that would be the case with in-person business agreements.
An Arbitrator's Haven
The Jur platform will create an environment in which contractual disputes are easily able to be resolved. To make this a reality the platform will create an exciting opportunity for arbitrators who want to make use of technology to have a bigger impact in the world or simply to earn some extra money for their time.
The basics of the Jur platform will rest upon game theory and through the decentralized nature of the platform, it should have a near-zero cost to determine fair outcomes from disputes that arise. This should operate fairly well for businesses who utilize the Jur platform to secure their agreements with other businesses.
Furthermore and perhaps the most exciting aspect of the platform is the fact it will significantly lower the cost of solving these disputes between parties. All and all creating a more secure digital world through the arbitration platform.
Part 2: Crowdsale Analysis – Details & Token Supply
Total token supply: 1,000,000,000 JUR Tokens
Token type: ERC20 Utility Token
Token Distribution: The Jur team dedicates 40% of the total tokens minted to be offered for sale in its crowdsale, 15% goes to the company's reserves, 24% will be given to the founding team members and advisors, 5% for its adoption drop, 10% for the seed investors, and finally 6% for angel investors.
ICO Sale Phase: ICO
Token Price: 1 JUR = 0.75 CHF
Crowdfunding Usage: Funds raised will be distributed by the platform with 22% going to marketing, 35% goes to technology, 23% will go to biz dev, 15% for operations, and finally 5% each for legal expenses.
Team Overview- Members and Advisers
The Jur team is led by Alessandro Palombo Ph.D., with Giotto De Filippi, Filippo Schiano Di Pepe, Federico Schiano Di Pepe, and many others also on the team. The team is advised by Ariel Mielich, David Orban, Enrico Ferro, Matthew Briant, Jonas Karlberg, and many other advisors.
Part 3: Useful Links (Further Research)
Website

:

https://jur.io/

Facebook:

https://www.facebook.com/JurNetwork/

Twitter

: @jurproject