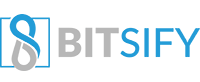 KABN Network ICO Report – Blockchain Suite of Financial Services
Standard ICO Report Structure:
Part 1: ICO Analysis (What is it about? What is the ICO intending to do? Describes what the platform is.)
Part 2: CROWDSALE ANALYSIS – DETAILS & TOKEN SUPPLY
Part 3: Useful Links (Further Research)
Part 1: ICO Analysis
The digital world continues to erode old institutions of a time past. Industries that once were a cornerstone in our society are being vastly transformed by the power of the digital world, with technology as a catalyst. With this in mind, the KABN Network team plans to develop a new digital solution to act as a suite of financial services starting with a blockchain based identity. The team has developed an exciting list of partnerships, including one with Visa to launch a crypto-linked card alongside their banking style wallet.
Furthermore, the team will deploy exciting features such as loyalty programs and reward programs to help attract and retain customers to their platform. The KABN Network cryptocurrency compatible card will be powered by a native platform token via the generation of a Security Token Offering.
KABN Kash & ID
The overall mission of the KABN Network team will be to create a world-class suite of products and services to support the decentralized economy. The team has taken a specific interest in the banking sector which is ripe for technologically driven change.
To create this change, the team behind the KABN Network will deploy a robust loyalty system known as KABN KASH and establish a 'network anchor' known as KABN ID. Furthermore, the team plans for the platform to be GDPR compliant with their blockchain based solution and biometrically based identification platform. The ID will be free to use for consumers and service providers to allow for online proof of identity and in traditional storefronts. With that said, let's take a look at how the platform will further serve customers.
The KABN Network
KABN Network is a blockchain based startup that seeks to deploy a new Pegasus Flyte Visa Card which will include an approved cryptocurrency connected prepaid Visa card and mobile integrated multi-currency wallet. These two exciting features of the KABN Network should help propel the project into a great market position led by their service offering and value propositions.
Furthermore, the platform loyalty and reward programs will offer customers a no-cost, robust, and reliable loyalty program referred to as KABN KASH. Finally, the team has already partnered with a variety of companies to issue their service offering. These partnerships include Pegasus Fintech, inc., Shyft, PolyMath, SVBD, and Visa, just to name a few of their many strategic partnerships. Through the KABN Network plan and partnerships, they should be poised well for success with their suite of banking solutions.
The KABN Equity Token
The KABN Network will deploy "digital security" as an equivalent to the KABN Preference Equity Share. The team will have a traditional private and pre-sale rounds for their token. The digital security token offering should help offer investors the option to hold equity in the KABN Network through their purchase of security tokens.
Furthermore, investors will be able to access the preferred profit sharing system in place. This will allow KABN token holders to get preference for any profits generated by the venture. Finally, the KABN token will enjoy the benefits of a global trading network among the leading STO exchanges.
Part 2: Crowdsale Analysis – Details & Token Supply
Total token supply: 500,000,000 KABN Preference Shares
Token type: Equity Token
Token Distribution: The team will dedicate 43.19% of the tokens to the company's reserves for development, future sales, and releases, an additional 21.25% for merger and acquisition activities, 17% for private and public token sales, 10% for the team, 5.28% for private and public token sale options, 2% for advisors, and finally 1.28% for potential broker-dealer, appointed representatives, and agent broker units.
ICO Sale Phase: UK Public Sale Starts May 1st, 2019
Token Price: $0.25 = 1 KABN Token
Crowdfunding Usage: Funds raised will be distributed by the platform with 16% going to technology, program upgrade, maintenance, research and development, 14% for program & user acceleration, 13% for geographic program expansion, 11% for marketing, 11% for staff and business overhead, again 11% for general working capital reserves, 10% for estimated cost of token program, 9% for partnership, and finally 5% for legal expenses.
Team Overview- Members and Advisers
The ThriveLabs team is led by Ben Kessler, with Michael Konikoff, Jason Imola, AJ Ostrow, and Alex Tong also on the team
Part 3: Useful Links (Further Research)
Website: https://kabn.network/
Facebook: https://www.facebook.com/kabnnetwork/
Twitter: @KABNNETWORK