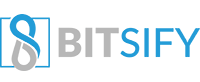 Layer Protocol ICO Report – Decentralised Reputation Protocol
Standard ICO Report Structure:
Part 1: ICO Analysis (What is it about? What is the ICO intending to do? Describes what the platform is.)
Part 2: CROWDSALE ANALYSIS – DETAILS & TOKEN SUPPLY
Part 3: Useful Links (Further Research)
Part 1: ICO Analysis
The digital world has distilled itself into nearly every facet of our daily lives. With this, a Digital reputation has become a global need to ensure products, services, and those we interact with are who they claim to be. Furthermore, decentralized platforms such as Airbnb and Uber continue to connect people in formerly unexpected ways.
The world of peer to peer marketplaces is here now. Millions of user take advantage of Airbnb, Uber, and other networks to seize value within the sharing economy.
Sadly, those claiming to be someone they are not is a common practice by scammers and thieves looking to take advantage of unsuspecting victims operating within this sharing economy.  The Layer Protocol team plans to implement a solution to this problem with a universal decentralized reputation protocol which will be deployed via blockchain technology.
With the sharing economy projected to hit $40 billion within years, the Layer Protocol plans to implement an exciting solution to assist with this market. To do so they will attract partnerships with existing sharing economy businesses in which their platform can be utilized with. Let's take a closer look at how the Layer Protocol team plans to implement their reputation system.
The Future of Reputation
The current environment within the sharing economy only allows for individual companies to provide user reputation. For example, Airbnb has their own rating system within their app, just as Uber and other major sharing economy businesses do. However, there is no cross-platform solution to share the host's or user's reputation scores.
To solve this problem, the Layer Protocol team will develop the future of reputation scoring to be implemented throughout the sharing economy.  The reputation system will enable sharing economy service providers to contribute to and develop ratings of the system users.
This should help cut back on fraud and irresponsible users who can cause the most damage to host's property while using the sharing economy. The less fraud on the platforms should translate to better operating efficiency for the underlying companies and thus transfer more value to users utilizing the sharing economy systems.
Layer Protocol Value Proposition
The platform will operate with use of the LRX token to provide a scalable computation of the reputation scores. The token will enable users to be rewarded for their activity on platform. Further, the team will also implement master nodes to help drive community governance. The Layer Protocol plans to develop a variety of partnerships to help deploy their reputation software. With this in mind, the team has already developed a partnership with Spin.
Spin operates one of North America's leading mobility service platforms and already operates across 50 different markets with over 1 million rides in less than a single year.  With this in mind, the team also has a dedicated budget to grow their partnerships with existing sharing economy companies. All and all hopefully providing better value for users of the sharing economy and businesses built on top of it.
Part 2: Crowdsale Analysis – Details & Token Supply
Total token supply: 1,000,000,000 Tokens
Token type: ERC-725 Token
Token Distribution: The Layer Protocol team dedicates 40% of the total tokens minted to be offered for sale in its crowdsale, 15% to the team, 30% to the company reserve fund, and 15% to community for onboarding partners, nodes, and community growth.
ICO Sale Phase: PreICO
Token Price: 1 LRX = 0.0375 USD
Crowdfunding Usage: The team plans to use 40% of the funds for user acquisition, 20% to the BD and partnerships, 10% for operations and overheads, and finally 30% for engineering the platform.
Team Overview- Members and Advisers
The Layer Protocol team is led by core team members Euwyn Poon, Derrick Ko, Z Cheng, Galen Danziger, and Patrick McLain with engineering support from No Rest Labs. The team has advisors such as Shayne Coplan, Michael Ma, Dmitry Grishin, Josh Fraser, Matthew Liu, Gee Chuang, Kenzi Wang, and David Chen.
Part 3: Useful Links (Further Research)