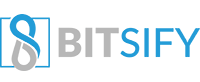 LCS ICO Report – Inclusive Cryptocurrency Marketplace
Standard ICO Report Structure:
Part 1: ICO Analysis (What is it about? What is the ICO intending to do? Describes what the platform is.)
Part 2: CROWDSALE ANALYSIS – DETAILS & TOKEN SUPPLY
Part 3: Useful Links (Further Research)
Part 1: ICO Analysis
The cryptocurrency world despite intermittent aches and shakes is one of the most booming industries in the world right now.
A lot has happened from those days when buying your crypto assets was a logistical nightmare in its own class, that requires several international bank transfers, long waits for confirmation and hefty transaction fees.
Although much has become easier, trading, buying, and selling of cryptocurrencies remain a field that is plagued with several levels of problems.
Apart from the household names such as Bitcoin Ethereum and a few others < majority of cryptocurrencies and blockchain based tokens grapple with the issue of liquidity as most exchanges take very long before adopting a given product.
Another crucial problem that is rearing its head especially recently is the fact that centralized exchanges in many countries are becoming under increased threat of a clampdown or strict regulation, which will all but make it impossible for cryptocurrency investors, users, and enthusiasts from buying, and selling the digital assets in certain regions of the world.
The Local Coin Swap Alternative
Local Coin Swap is a blockchain based startup with eyes fixed on the cryptocurrency trade field where it seeks to provide the industry with effective timely solutions to arising problems that bedevil the industry.  
Local Coin Swap is an Ethereum powered platform that seeks to provide all cryptocurrency users with an effective platform upon which they can freely buy and selling or exchange their digital currencies without the encumbrances that are associated with centralized exchanges and without the risks that are associated with centralized ones.
The Local Coin Swap platform seeks to be the go-to marketplace where cryptocurrency users find instant liquidity for any digital asset they may own while being completely protected from any sort of fraud or foul play.
LCS currently hopes to be the one-stop shop where all buyers and sellers of cryptocurrencies worldwide meet and interact with one another with a seamless, hassle-free and cost-efficient and protects the interest of both buyer and seller.
A Rewarding Platform
The Local Coin Swap platform is set to be a highly oiled machinery whose parts move in total synergy with one another.
There is something to be benefited for everyone involved with the platform, as the cryptocurrency buyer who seeks to buy their cryptocurrency directly can search on the platform to spot a buyer that is willing to sell such kind of currency.
The Local Coin Swap platform, allows both buyer and seller to directly contact one another, agree on a price for the product, and settle on a mode of payment, granting the transacting parties maximum flexibility.
In order to protect both buyer and seller n the platform, the Local Coin Swap marketplace holds the cryptocurrency in question in escrow until the buyer sends the correct amount due, and the seller confirms receipt of such payment.
Local Coin Swap also allows the public to invest on the platform in the form of its native tokens known as Local Coin Swap Cryptoshares which allows them to receive proportionate income on the fees accrued by the platform from eery cryptocurrency transaction carried out on its platform.
The shares allow means that such an investor gets a share of the ICOs listed on the platform in the form of an airdrop. With the Local Coin Swap platform, every move an investor makes is equally rewarded by a platform that takes all the hassle and difficulty associated with trading cryptocurrencies.
Part 2: Crowdsale Analysis – Details & Token Supply
Total token supply: 100,000,000 Token
Token type: Utility Token
Token Distribution:
The platform has a clear token distribution plan with 70% going to the buying public in its presale and ICO;
10% goes a community of venture fund that is voted by the investors of the platform,

Another 10% goes to the founding team members, 5% to the users that aid in securing the platform, and the last

5% going  to social media influencers that aid theplatform with its marketing campaigns.
ICO Sale Phase: Presale
Token Price: 1 ETH= 2500 LCS
Crowdfunding Usage: The platform will use most of the money raised from its crowdsale in developing the platform and incorporating the features that will ensure maximum fluidity between currencies. Other areas that will receive significant funding also  include its various marketing campaigns and paying for the platform's legal expenses
Team Overview- Members and Advisers
The LCS team is led by security engineer, Aapeli Vuorinen, with Nathan Worsley, Thomas Underwood, Valeri Natanelov and Daniel Worsley also on the team.
Part 3: Useful Links (Further Research)