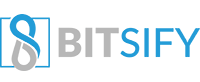 LevelNet ICO Report – World's First Blockchain-based Security Network
Standard ICO Report Structure:
Part 1: ICO Analysis (What is it about? What is the ICO intending to do? Describe what the platform is.)
Part 2: CROWDSALE ANALYSIS – DETAILS & TOKEN SUPPLY
Part 3: Useful Links (Further Research)
Part 1: ICO Analysis –
In a world where a high percentage of people use computers and are connected to the internet, cybersecurity threats have become more and more present in our daily lives.
To help put things into perspective, the global cyber security niche is currently valued at over $400 billion, whereas the antivirus market for individual users is valued at approximately $25 billion.
As the industry is currently focusing on the current threats, rather than the future malware, staying updated on the latest security protocols can be quite difficult.
Anti-virus companies often push updates to its users when new threats are found, yet these updates oftentimes aren't instant, thus putting millions of computers at risk on a daily basis.
Integrated CyberSecurity Platform
LevelNet represents a cybersecurity platform based on distributed ledger technology, whose main purpose is to integrate the world's anti-virus applications, into a universal, easy-to-use app.
By allowing users to share data on the latest threats at a global level, hence enabling the system to become much smarter when compared to what other cybersecurity firms tend to offer.
The platform works as a network, where users can go ahead and exchange a wide variety of information relating to the latest computer threats, hence helping others better protect their devices from malware.
Automated Threat Detection
Threat detection will be carried out by constantly monitoring anti-virus devices installed on the network of computers.
From this point onward, the protection mechanism will also be analysed both by the LevelNet platform, but also on the nodes that the network provides.
With these aspects in mind, some of the main features and advantages of LevelNet include:
Ability to block malware in real-time, information exchange between users to keep safe,

LevelNet already works with existing software to further increase anti-virus protection, real-time network updates, next-level risk assessment and protection of private information.
Token sale Participation Advantage
Those who are interested in the platform can consider participating in the Initial Coin Offering.
Token owners will be able to use all of the LevelNet services and products, but also get access to the Buy-Back or Money-Back Funds which are secured via a smart contract, on the Ethereum network.
Those who choose to purchase investment tokens will get access to a part-ownership of the company, alongside with profit sharing and basic shareholder rights.  
Token owners also have the choice of selling the tokens on supporting exchanges once their value increases, to generate a profit.
The Cybersecurity Market is Fragmented – LevelNet Aims to Take Over https://t.co/mAAkoQzskJ

— TradeCryptoCo.in (@tradecrypto2017) November 16, 2017
Part 2: Crowdsale Analysis – Details & Token Supply
Total token supply:  70,000,000
Token type: LVL
Token distribution: 85% investors, 5% advisors, 5% options pool, 3% wings, 2% bounties
ICO Sale Phase: Available on Website
Token Price: $1/token
Crowdfunding Usage: 15% money back guarantee fund, 10% buyback fund, 60% development & implementation fund, 15% operations fund.
The Cybersecurity Market is Fragmented – LevelNet Aims to Take Over – https://t.co/1XXEfqQYgu pic.twitter.com/rgNWTZeSBz

— coinspipe.com (@coinspipe) November 16, 2017
Team Overview – Members & Advisors
Members: Pavel Shkliaev, CEO/Founder; Alex Bodiagin, CTO/Founder; Anton Aksenov, COO; Arthur Eolyan, CLO.
Advisors: Nick Bilogorskiy, Kris Kaspersky, Andrey Zamovskiy, Tatiana Abgarian, Daniel Fadeev, Dave Anderson.
Our Pre-Sale has started! Don't miss your chance to get +40% bonus! Visit https://t.co/7um34eNytH for information!#bitcoin #ethereum #cryptocurrency #ico #levelnet #cybersecurity #crypto #crowdfunding #tokensale #antivirus #startuphttps://t.co/8s5nfjo2n9

— LevelNet (@LevelNetwork) November 17, 2017
Part 3: Useful Links (Further Research)