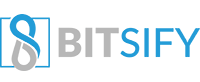 Market Space ICO Report – Decentralized System for Data Storage
Standard ICO Report Structure:
Part 1: ICO Analysis (What is it about? What is the ICO intending to do? Describes what the platform is.)
Part 2: CROWDSALE ANALYSIS – DETAILS & TOKEN SUPPLY
Part 3: Useful Links (Further Research)
Part 1: ICO Analysis
Market-space is a decentralized self-regulatory system for data storage, transmission, and direct content distribution. The platform plans to offer several unique features or functions, which make it stand out from the competition as a host aggregato or data storage provider. The Market space allows professional hosting providers and data centers to thrive on leasing the unused storage capacities.
The system works as a marketplace, without imposed plans or transaction fees, which means affordable pricing. With Market space, authentic content can be distributed seamlessly and securely bypassing intermediaries and their fees. This function is intrinsically embedded in the system architecture while the competitors would need centralization or additional apps for it.
Responsible Data Storage –
The responsible data storage on the Market Space platform will be carried out in accordance with the algorithms set in the smart contract. All the participants are treated equally and receive a remuneration for their engagement in data transmission. Use of the distributed ledger technology along with the involvement of professional hosting providers underpins utterly secure and reliable service while request and offer system with exchange-based pricing provides affordability.
Reliability –
Decentralization ensures high fault tolerance of the system, for example in case of DDoS attacks the database should be protected. Data storage is delegated to professionals (experienced hosting providers) which will further provide security. The insurance deposit guarantees contractors' liability while an objective rating system based on metrics incentivizes the contractors to fulfill their commitments.
Anonymity –
Market Space is devised as a zero-knowledge system: all the upload and download links are temporary; each link stands for an encrypted part of the file. In other words, only uploader and downloader can access the files. The offer and request system and an unlimited number of participants allow the platform to function as a marketplace and thus form a more affordable price in comparison with the analogous services. Market space doesn't impose fixed pricing: a customer pays only for time and storage used.
In closing, since the data is distributed, it will become easier for you to secure your data as well. This will ensure that even during the hacking attempts, your website is working perfectly fine.
Apart from the low charges of data storage as well as hosting, the transaction fees will also be on the lower side. As the transaction fees on the lower side, you can be sure that you will be able to save a significant amount of money when you're buying hosting from this platform. Also, with the help of smart contracts proper execution of transactions can be done as well. Currently, the company is launching an ICO.
Part 2: Crowdsale Analysis – Details & Token Supply
Total token supply: 17,500,000
Token type: Utility Token
ICO Sale Phase: Pre-sale
ICO Distribution: The team has allocated 60% of the tokens to go to the token sale, 20% for a reserve fun, 15% for the team and finally 5% for advisors and bounty program.
Token Price: 1 MASP = 0.35  USD       
Crowdfunding Usage: The team has allocated  67% for development, 3% will be used as reward in bug search campaign, 5% will be allocated to the international network of representative offices aimed at engagement of local participants, 15% for running the initial infrastructure to support the launch of the System  and 10% for unforeseen expenses.
Team Overview- Members and Advisers: The Market-space team is led by Alexander Rakhmanov as CEO, Eugene Parafiynyk as  Software Blockchain Developer, Irene Pashkovskaya as Head of Marketing, Vadim Zubkov as Marketing Director and Yury Vasilyev, Garry Martin, Valentina Drofa, and Kari Eielson Mork as advisers.
Part 3: Useful Links (Further Research)