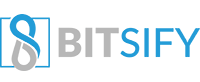 McFly ICO Report – Aero Taxi Infastructure
Standard ICO Report Structure:
Part 1: ICO Analysis (What is it about? What is the ICO intending to do? Describes what the platform is.)
Part 2: CROWDSALE ANALYSIS – DETAILS & TOKEN SUPPLY
Part 3: Useful Links (Further Research)
Part 1: ICO Analysis
While the world's attention is transfixed by the cryptocurrency facet of the blockchain technology, the fact is that digital money is just the tip of the iceberg as to what this revolutionary technology is looking to achieve in all spheres of life and business.
One of the major places where the blockchain technology wants to become a true pioneer is in the dream of man to have a flying car to commute from one place to another within a city or even travel between a city in what will be the final step in democratizing the skies.
One of the blockchain startups that is at the forefront of this field is McFly as they set out to provide the first truly worldwide flying car company and make this field affordable for everyone the same way Ford made cars accessible.
The McFly platform is an all-inclusive platform which has every aspect of the flying car industry in mind. From entrepreneurs to city governments, to passengers, everyone has something to gain if the McFly platform's dreams are to be realized.
The company is at the very forefront of what could soon be a multi-trillion dollar industry as the man turns away from gas guzzling, traffic jam ridden land vehicles and take to the sky in what will not only be fun, but financially attractive.
For Passengers
What Passengers stand to benefit from the McFly platform is a completely new experience in life with their revolutionary and highly effective flying cars. These vehicles which have already been developed with the plan being 10,000 of those will be tokenized, deployed to the skies in all major cities of the world within 2018. The passenger will get to their destination faster, completely hassle-free and with half the price they usually spend on their cars
Business and Entrepreneurs
McFly offers businesses the chance to be the first in an industry that will change life as we know it. With a potential of hitting $1 trillion market cap in very few years, businesses will be in for a treat for being the first adopters of these flying marvels. These offers should not be considered investment offers but instead, they will simply help businesses themselves to participant in offering investment opportunities to customers directly.
For Cities
McFly aims to help major cities of the world to kill many birds with a single stone, in that a big chunk of traffic logjams will disappear literally into the air.
Other benefits for cities will include much less noise and air pollution while offering them the chance of being among the forward-thinking cities of the world in adopting what was previously only a dream in the realm of science fiction.
All and all this exciting platform should benefit the cities, citizens and businesses within that city as they expand their flying car service offering..
Part 2: Crowdsale Analysis – Details & Token Supply
Total token supply: 1,800,000,000 Tokens
Token type: Utility Token
Token Distribution: McFly lists its token distribution plan with 55% of the total number tokens going to the buying public during its presale and ICO, 15% will be given to early adopters in bilateral agreements with the biggest backers, 10% is reserved for the company in case of any eventuality, 10% will be given to the founding developer team, and 5% each go to the platform's advisors and social media campaigners that help it spread the word.
ICO Sale Phase: Presale
Token Price: 1 ETH = 20,000 tokens
Crowdfunding Usage: Out of the total funds raised from its ICO 30% will be channeled into further developing its various aircraft models and in ramping up the manufacturing process, 10% each will be used in developing its software and operational costs, and 13% for developing infrastructure. Other areas include 9% for further marketing, 6% will be used to obtain the proper certifications, 4% for legal expenses, and 5% each for R &D and miscellaneous or other unexpected expenses.
Team Overview- Members and Advisers
The McFly team is headed by Alexey Maltsev, with aeronautic experts Vladimir Salatov and Nikolay Fonurin in support. Other members include Mikhail Sorokin, Kirill Elagin, and Andrey Manolov among others.
Part 3: Useful Links (Further Research)
Website

:

https://www.mcfly.aero/

Facebook:

https://www.facebook.com/McFlyaero-1452719774843176/

Twitter

: @McFlyAero