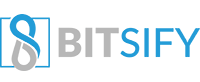 Metadium ICO Report – Next Generation Identity Standard
Standard ICO Report Structure:
Part 1: ICO Analysis (What is it about? What is the ICO intending to do? Describes what the platform is.)
Part 2: CROWDSALE ANALYSIS – DETAILS & TOKEN SUPPLY
Part 3: Useful Links (Further Research)
Part 1: ICO Analysis
The world of commerce revolves around trusted trades between trusted parties. Part of this process involves proper identification, which can be more of a challenge in the digital world we live in today. The Metadium team plans to develop a decentralized identity ecosystem which will assist the world so that we can conduct commerce in a trusted manner, even in the digital frontier.
The team will deploy solutions to assist with online gaming and solutions to the missing gaps in digital payments system today for a massive, nearly $150  billion a year industry. Furthermore, the team believes in doing this with the power of a decentralized network to ensure the integrity of the network can exist without centralized authority.
Furthermore, through the decentralization of the platform, it will allow the Metadium team to give personal control of user's data back to the users instead of this centralized authority. Let's take a closer look at how Metadium will accomplish these ambitious goals for the identification industry.
The Metadium In-App Protection
With millions of dollars spent each year for online apps, games, and other entertainment online, it's become a huge problem with fraudsters taking advantage of any outlet someone may have their financial accounts tied to digitally.
Metadium wants to develop a solution for gaming fraud through the development and implementation of their platform solution for real-world identification. The Metadium team envisions a blockchain based identification platform to make this theft nearly impossible to occur with their platform solution.
To do this, the team will implement a decentralized and blockchain based identification platform to ensure users are in protected with their digital identity.
Metadium Gives Back to Users
Metadium wants to implement a protocol in which the users of the platform benefit as well. Along with a desire for user privacy, they plan to allow users to have control of their data. This should help protect consumers from the many data breaches which have plagued centralized databases more and more lately.
This tactic should attract many users away from other platforms due to their ability to control their own data. Furthermore, the decentralized nature of the platform should deter those who seek to abuse the centralized nature of a database through malicious attacks or even negligent leaks by database managers.
Patents
Metadium has an array of patents already in place which they plan to deploy to assist in their vision of a secure and private identification platform. First, they've secured a Certificate issuance system and method based on the blockchain. This patent will be implemented to replace traditional Certificate Authority (CA) and instead store them on the blockchain.
The team also has patents on Managing private key in Physical Unclonable Function, thus affecting how private keys will be deployed on the platform. Further, the team has a Method to utilize certificate information through biometrics, which as it sounds connects user's biometric information to a private key.
Finally, the remaining two patients develop solutions to assist the blockchain and smart contract aspects of the Metadium platform. All of which presents a powerful argument for the team's vision becoming a reality.
Part 2: Crowdsale Analysis – Details & Token Supply
Total token supply: 2,000,000,000Tokens
Token type: ERC20 Utility Token
Token Distribution: The Metadium platform slates about 52.5% of the total tokens minted to be offered for sale in the token sale, 18.5% goes to the company's reserve, 17% will be given to the founding team and advisory, and 12% for the Power to Ecosystem.
ICO Sale Phase: ICO
Token Price: 1 META = $0.0325 USD
Crowdfunding Usage: Funds raised will be distributed by the platform with 65% going to research and development, 15% goes to marketing, 10% will go to operational expenses, and 10% for legal and accounting expenses.
Team Overview- Members and Advisers
The Metadium team is led by Hoon (Justin) Park, with Joon Sun (Ryan) Uhr, Richard Yun, Jeffrey Song, Songyi Lee, and Aiden Ha are also on the team. The team is advised by Bo Shen, Roger Ver, Jack Liu, Vincent Zhou, Renqi Shen, and many others.
Part 3: Useful Links (Further Research)