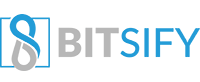 Momentum ICO Report – Revolutionising Marketing & Loyalty
Standard ICO Report Structure:
Part 1: ICO Analysis (What is it about? What is the ICO intending to do? Describes what the platform is.)
Part 2: CROWDSALE ANALYSIS – DETAILS & TOKEN SUPPLY
Part 3: Useful Links (Further Research)
Part 1: ICO Analysis
Businesses are constantly looking for new ways to reach more audience, while also developing a healthy relationship with customers.
One major way of growing a customer base is through marketing, and over time, this has proven to be a really effective method.
However, with the frequent advancements in technology, traditional methods of marketing are not really as effective.
Compared to the modern methods of using modern technology to market brands/products/services, the traditional method has a long way to go.
Picture this, two brands offering the same services, one uses traditional methods of marketing campaigns like distributing handbills, while the other uses modern technology including the internet and social media.
Without doubts, we know the brand with the modern method of marketing campaigns will gain more grounds, and this is due to the network of users on the internet.
Marketing is a very important part of any business, and if anyone intends to successfully market their business, then it is imperative that modern technology is employed.
There are other issues surrounding traditional marketing like they can be ill-timed, they lack personalization, centralized systems, failed loyalty programs because consumers have come to realize the points gained are without value, dislike from customers, etc.
Momentum Marketing –
This blockchain embedded system is the first platform that is a cryptocurrency-based marketing implementation system that provides an avenue for businesses to make their customers feel happy, by giving them rewards for their support, attention, and insight.
By being a revolutionary in the marketing world, companies are beginning to see the importance of developing loyalty and healthy customer relationship.
Businesses will be able to reward customers for their unwavering support in terms of purchases and reviews, and the information gives the business insights into customer behavior, trends, and needs, and these will contribute to the further improvement on their services.
Momentum Token Based Reward System –
Users of Momentum will be able to launch their own branded token-based reward scheme; customers can get crypto-tokens for supporting other user's brands, build long-lasting relationships etc.
This revolutionary system allows for mobile marketing automation, the reward of consumers for their activity and time, loyalty rewards that are portable, data security and transparency, understanding and optimizing ROI, and user-managed data to enjoy better user experiences.
Momentum uses a token called the MobileBridge Momentum token, and it powers the MobileBridge Momentum platform.  
The Momentum is offering essential services needed for the successful marketing of goods, products, or services.
Part 2: Crowdsale Analysis – Details & Token Supply
Total Token Supply: 1,000,000,000 Tokens
Token Type: Blockchain Utility
Token Distribution:
The coins will be distributed as follows: 50% of the tokens will be will be sold,

33%  of the tokens will be channeled at MobileBridge strategic capital reserve,

long-term team retention will receive 5% of the tokens,

5% of the tokens will go to the 3

rd

party launch costs,

MobileBridge team will get 15% of the tokens,

the bounty program will receive 2% of the tokens,

while 2% of the tokens will be allocated to the advisors.
ICO Sale Phase: Sale Ongoing
Token Price: 1 MobileBridge token = 0.10 Euro/0.12 USD
Crowdfunding Usage: There is no information present about how they intend to use the coins, for more information/further reference, please visit their website and social media.
Team Overview- Members and Advisers
The team members of the VREO platform include: Kees de Vos, Eyal Oster, Jack Sinclair, Ariel Luedi, Lior Lavon, Shlomo Cohen, and the advisors include: Brian Walker, Carsten Thoma, Jonas Karlberg, Youngsook Park, Omri Shabi, Wouter van Neerbos, and Piero Crivellaro, among others.
Part 3: Useful Links (Further Research)