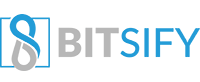 MyCreditChain ICO Report – Blockchain Platform for Personal Information
Standard ICO Report Structure:
Part 1: ICO Analysis (What is it about? What is the ICO intending to do? Describes what the platform is.)
Part 2: CROWDSALE ANALYSIS – DETAILS & TOKEN SUPPLY
Part 3: Useful Links (Further Research)
Part 1: ICO Analysis
My credit chain is a decentralized blockchain project that aims to get into the personal information market which is predominantly controlled by Google, Amazon, and Facebook. Personal information is a driving force in any online business, and so personal information is a very valuable market.
Within the last year, Facebook was caught in a scandal which involved selling personal data without consent from the individuals.
Personal data is often collected and sold to marketing agencies without any compensation to the users. Credit scores and other personal information is not always easily obtainable and many people are deprived of their score which leaves them in an endless cycle of poverty. My credit chain aims to finally create an even playing field for personal data.
Problems in the market –
Currently, over 4,500,000,000 people don't have enough data to accurately receive a credit score which is harmful to their financial wellbeing. Credit scores are given by centralized companies that are not always in a position to accurately assign scores to people living in poverty.
Even with people who are middle class, the credit score does not always reflect their current financial state as a credit score reflects past data and not current. The credit data of individuals are held by a third party company that charges for requests and uses requests as a marketing tool.
Individuals who check their score are forced to pay a fee which many people find to be unreasonable. Since a centralized third party company holds the information in a central database, information is vulnerable to exploits.
Solutions to the problems in the market –
My credit chain was built on the foundation of having easily accessible credit information, and so within the platform users will be able to access their information fast and free.
With the use of blockchain technology and security keys, users will be able to easily identify themselves on the platform and accurately collect their information without worrying about hackers breaking into the system. A decentralized platform allows the information to be stored across the network with no central point of failure to be easily exploited.
The blockchain also allows data to be collected via the distributed ledger, and because of this My Credit Chain and sell accurate information to marketers and other third-party companies. Any user information that is sold will be recorded and users affected will receive token compensations.
Part 2: Crowdsale Analysis – Details & Token Supply
Token Utility – The token will be used as a mean of exchange on the platform.
This means users that sell their information will be paid with the native token which will keep the ecosystem strong and active.
Companies that want to purchase data will need the token in order to process the transaction. Tokens will also be given away in airdrops to get more users involved and allow more people to participate in the ecosystem.
As more users and companies join the network the more demand there will be for the token and thus the price will increase.
Total token supply: 1 billion MCC Token
Token type: ERC-20
Token Price: 10,000 MCC = 1 ETH
Token Distribution:
35% – Token Sale
23% – Investors
23% – Daily Airdrop
9% – Marketing
5% – Business Development
5% – Advisors
Team Overview
CEO – Jaebong Yang
COO – Woosik Kim
CTO – Jongyoung Moon
Consulting – Moohyun Kim
Full list available at MyCreditChain
Part 3: Useful Links (Further Research)
Site link: https://www.mycreditchain.org/
Whitepaper: https://www.mycreditchain.org/paper/20180529_Whitepaper_ENG_v2.2.pdf
Twitter: https://twitter.com/mycreditchain
Telegram: https://t.me/joinchat/H1gKyQ70W1u4kqpVmZqt_A
Facebook:https://www.facebook.com/mycreditchain/