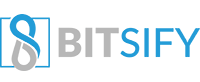 Noku ICO Report – The Custom Blockchain Platform
Standard ICO Report Structure:
Part 1: ICO Analysis (What is it about? What is the ICO intending to do? Describes what the platform is.)
Part 2: CROWDSALE ANALYSIS – DETAILS & TOKEN SUPPLY
Part 3: Useful Links (Further Research)
Part 1: ICO Analysis
The world of cryptocurrency took an exciting turn with the advent of Ethereum and smart contracts in 2014. Through the creation of this new type of digital asset, an initial coin offering craze swept through the marketplace starting in 2017 and still thriving today. With this in mind, Noku plans to deploy a turnkey solution for those looking to launch an initial coin offering or a security token offering with ease.
Users will be able to create their own custom tokens on the Noku platform which will enable anyone to launch their own token, even with no coding or developer experience. Furthermore, the platform will include convenience-related features such as having a desktop and mobile wallet available for users to access the market and their funds. Let's dive in and take a closer look at the Noku ICOlaunch pad.
The Noku Team Vision
Noku is planning to deploy an exciting application which will assist others seeking to capitalize upon a legitimate initial coin offering. Through this, the team has developed a launchpad for companies to have an all-in-one solution for their future ICO. The project website refers to this launchpad as a TokenRaise and has deemed it one of the most inclusive ways to launch an initial coin offering.
As mentioned, users with no coding experience will be able to launch their tokens and through the Noku Platform. Further,  they will have access to a digital asset exchange and wallet to trade and store their new digital asset. Finally, the platform advertises a quick process for launching a new token which will take users only a few minutes.
Custom Tokens & Stable Coins
Noku 's main goal will be to deploy custom tokens for its users as they go to launch their ICO or STO. As noted above, the team will deploy a fleet of services which will help with ancillary tasks when launching a new asset such as having a wallet, exchange, and user base.
Furthermore, the Noku team plans to deploy a variety of stable coins which will again be of service to the users of the Noku platform. This should help founders secure profits from their projects to have vital capital for their business ideas without the troubles of a constantly fluctuating price in the market. All tokens and stable coins offered through the Noku platform will be compatible across their array of different technologies such as web wallets and exchanges.
A Noku Technologies
Noku will deploy a native desktop, mobile application, and web wallet for the user's convenience. This will enable users to find the best wallet for their specific needs. Furthermore, as mentioned above, an exchange will also be set up for the Noku assets to be traded in an open market. To this point, the Noku platform will operate on top of the Ethereum blockchain to help create new digital assets for future customers. Finally, the team has pledged to thoroughly test their network's smart contracts to ensure proper functionality.
This will be a vital aspect to the Noku platform as the smart contracts functionality will become the cornerstone of the platform's function. All and all presenting a powerful platform solution for the world of initial coin offerings and stock token offerings.
Part 2: Crowdsale Analysis – Details & Token Supply
Total token supply: Stable coins pegged to EUR, CHF, GBP, & Gold
Token type: Stable Coin & Platform for new token creation
Team Overview- Members and Advisers
The Harmony.one team is led by Roberto Gorini, with Manuel Olivi, Marco Guarducci, Cosimo Sguanci, Enrico Caddeddu, Lorenzo Rigatti, Davide Luigi Borella, and many others are also on the team
Part 3: Useful Links (Further Research)
Website: https://www.noku.io/
Facebook: https://www.facebook.com/Noku-317917408638309/
Twitter: @NokuTeam