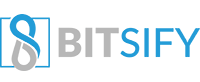 Nucleus Vision Part 1 – Groundbreaking ION Sensor Identification Technology
inkStandard ICO Report Structure:
Part 1: ICO Analysis (What is it about? What is the ICO intending to do? Describes what the platform is.)
Part 2: CROWDSALE ANALYSIS – DETAILS & TOKEN SUPPLY
Part 3: Useful Links (Further Research)
Part 1: ICO Analysis
Nucleus Vision derives from Nucleus, a contactless identification system based on blockchain technology. It aims to enter the retail market by offering a means to analyze real time data of the business through sensors. Incidentally, this portrays Nucleus Vision as also an IOT focused project.
Existing Retail Product
Nucleus has built the world's largest loyalty program which is based on a contactless IOT identification system. They propose that the data leverage they provide will increase customer loyalty.
Total customer visits and movement patterns within a store are just a few forms of customer behaviour that are now accessible via Nucleus' technology. After analyzing a customer's favourite brands and common habits, a tailored experience in-store will be made possible and result in the ultimate customer satisfaction.
However, this is not to say that Nucleus is invading customer privacy. Similar data has long since been exploited and monetized by major profiteering corporations.
Nucleus Vision plans to give customers power over their own data by paying them in nCash tokens (Nucleus Vision's internal currency) for their data.
Security
Nucleus Vision is also concerned about privacy and plans to improve industrial security systems via blockchain technology. This will be executed in Phase 2 of the team's roadmap.
The IOT oriented ICO aspires to penetrate both residential and commercial industrial security, by connecting the data from monitoring devices (security feeds, burglar alarms, motions sensors etc) to the blockchain.
They purport that premises may be monitored for suspects before and even after an incident.
Patent application: Nucleus ION sensor
Nucleus Vision boasts proprietary technology that does not require RFID, WiFi Bluetooth, and facial recognition technology to do proper identification.
After 3 years of focused Research and Development, Nucleus Vision is now able to identify people within the vicinity of its ION sensor. Astonishingly, no app is required for this technology.
Although the ION sensor is the superstar of Nucleus Vision's proposition, it has also applied for other patents including Dynamic in-store Pricing, Single Sign-on, and Online-to-Offline Attribution.
Partners and Investors
Thus far, Nucleus Vision has managed to attract investors from outstanding institutions such as Tim Draper, QuadGen, Indusage Partners, and Reliance Capital. They have also several partners from 'bluechip' corporations, such as Intel, Vodafone, and Radisys.
This could perhaps inspire confidence among investors after knowing the confidence of these backers in Nucleus Vision.
Future Market Development
Nucleus Vision is not limiting itself to merely the retail industry. In the future, it will aim to enter an array of different sectors in the future, such as agriculture, health, transportation, and smart homes/cities in Phase 3 of its roadmap.
Nucleus Vision is gearing to change the whole look and feel of #retail and #IoT. Have you seen the video yet? Click here : https://t.co/AoqZbwV2Jd #NucleusVision

— Nucleus Vision (@NucleusVision) January 6, 2018
Part 2: Crowdsale Analysis – Details & Token Supply
Total token supply: TBA
Token Type: nCash
Token Price: TBA (Hardcap = 40 million USD)
Token Distribution:  TBA
Crowdfunding Usage: TBA
Nucleus Vision is now 14K+ stronger and still growing. We're absolutely thrilled with all the love & support that we're receiving. This is incredible! A big round of applause for all our enthusiasts #Crypto #Blockchain #ETH

— Nucleus Vision (@NucleusVision) January 8, 2018
Team Overview – Members & Advisors 
Abhishek Pitti, CEO & Founder, Harvard Business School
Martin Dudley, Retail Partnerships, Ex-Director of Sales at Levi's
Avinash Pitti, CTO, Illinois Institute of Technology
Brooks Atwood, Creative Director, TED Speaker
Advisors
Madhusudan Kela, Chief Investment Officer Reliance Capital
Jose Alvarez, Professor at Harvard Business School
Arun Seth, Former CEO British Telecom
Prabhakar Reddy, Serial Entrepreneur, Blockchain Advisor
We are going to make some big announcements in the coming days. Join our @telegram ANN channel to receive all the updates & information instantly https://t.co/RuhuH8xljN #NucleusVision #Crypto

— Nucleus Vision (@NucleusVision) January 6, 2018
Part 3: Useful Links (Further Research)
Website: https://nucleus.vision
One-pager: https://nucleus.vision/onepager.pdf?v=1.7.0
Whitepaper: TBA
Bitcointalk ANN: https://bitcointalk.org/index.php?topic=2455575
(Author's bitcointalk profile: https://bitcointalk.org/index.php?action=profile;u=1123030 )
Telegram: https://t.me/NucleusVision
Twitter: https://twitter.com/NucleusVision
Medium: https://medium.com/@NucleusVision
LinkedIn: https://www.linkedin.com/company/13442372/
Reddit: https://www.reddit.com/r/NucleusVision/
Facebook: https://www.facebook.com/NucleusVision-1626428670765385/
Github: https://github.com/NucleusVision