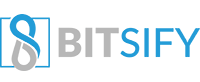 Nuggets Part 3 – Platform for Privacy
Standard ICO Report Structure:
Part 1: ICO Analysis (What is it about? What is the ICO intending to do? Describes what the platform is.)
Part 2: CROWDSALE ANALYSIS – DETAILS & TOKEN SUPPLY
Part 3: Useful Links (Further Research)
Part 1: ICO Analysis
Nuggets solves the headache of two parties: consumers and the companies holding consumer data. Privacy has become the luxury of the age. Consumers can now protect the privacy of their identities, while companies will not need to worry about having vulnerable consumer data being exposed if their servers are compromised.
Platform privacy
Zero-Knowledge encrypting concepts go hand in hand with the blockchain revolution. Blockchain, after, is a cryptographic conception. Critics point to the anarchist nature of this brand of cryptography.
True anarchy, however, lies within the wanton breaches of privacy that big corporations partake in. Zero-Knowledge will not allow any data, including metadata, to be picked up by a clandestine organization.
With this concept built around Nuggets it would ensure the transparency of all transaction but not reveal the who, why, and what of transactions.
Retail push
Nuggets will be looking for adoption among retailers. The key advantage here is that customers will be buying things with Nugget tokens, these tokens are directly credited in to retailer pockets. There will be no layers of transaction fees except for a small sum shared with Nuggets.
Compensation breakdown
As a business, Nuggets does have to turn a profit. How it will do so is through implementing a small fee for every transaction that will go to Nuggets in token terms. A portion of this transaction fee will also be directed to a charity of choice.
There will also be a predetermined revenue sharing mechanism whereby merchants give a certain percentage of their savings (due to implementing the platform) to Nuggets.
Platform workflow
Nuggets is platform agnostic, meaning they would be seeking to implement their API onto as many major merchant platforms as possible. How this will work is that consumers will have an option to choose Nuggets as a payment option.
After this choice is selected, they will be logged into the Nuggets platform. A prompt will be initiated on their apps and request for biometric verification.
Once this is done, the delivery and payment will ensue. The courier would know where to deliver the package based on a GPS coordinate although customers can choose to provide an address.
Just like any other parcel, once the package is received, a customer acknowledgement is required, but this time it will be through a prompt on the Nuggets app.
Nuggets is all about giving consumers the chance to take back control of their data — and today you could become one of the very first people to do so. Join our Alpha Whitelist now https://t.co/Px5Hln6nNR

— Nuggets (@nuggetsPAYandID) April 11, 2018
Part 2: Crowdsale Analysis – Details & Token Supply
Total​ ​token​ ​supply: 10,000,000,000
Token​ ​Type:  NUG
Token Price: 1 NUG = $0.0069-0.0086
Token​ ​Distribution:
35% Tokensale
5% Legal and Misc
15% Team
15% Company
30% Ecosystem
Crowdfunding​ ​Usage:
11% Product development
% Operational set up
9% Key staff
5% Legal, tax, and regulatory
30% Sales, marketing and charity
43% Platform
2/2 It also hugely reduces losses from fraud, false positives and fraudulent chargebacks. And increases revenue. All with the privacy and security of blockchain. pic.twitter.com/BDMNpupxD5

— Nuggets (@nuggetsPAYandID) April 26, 2018
Team​ ​Overview​ ​-​ ​Members​ ​&​ ​Advisors 
Alastair Johnson, Founder and CEO
Seema Khinda Johnson, Co-founder and COO
Adi Ben-Ari, Acting CTO
Joshua J. Bouw, Senior Strategic Advisor
Sally Eaves, Senior Strategic Advisor
Sebastian Quinn-Watson, Strategic Advisor
Steve Castle FCA, Financial Services
Diarmuid Considine, Payments and Fraud
Mark Nichols, Customer Experience
Robert Seok, CFO
Andrew Amadeo, CMO
Your information is everywhere online. Is it secure? Not by a long shot? Could it be in the future? With Nuggets, yes. Check out our latest blog https://t.co/5vOBVWE8xK

— Nuggets (@nuggetsPAYandID) April 26, 2018
Part 3: Useful Links (Further Research)
Website: https://nuggets.life
Whitepaper: https://nuggets.life/images/Nuggets-White-Paper.pdf
Telegram: https://t.me/nuggetsblockchain
Facebook: https://www.facebook.com/nuggetsPAYandID
Medium: https://medium.nuggets.life/
Twitter: https://twitter.com/nuggetsPAYandID
Reddit: https://www.reddit.com/r/nuggetsPayandID/
Email: [email protected]