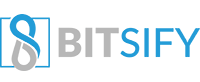 Opacity Platform Report – Secure and Opaque File Storage
An anonymous file storage system based on blockchain systems removes or at the very least severs opportunities for data breaches to be made. Aiming for one hundred percent decentralization as part of its future plans within its road map positions Opacity as a true competitor to older projects competing in both the blockchain and centralized storage field.
Demand for projects that target storage for example with a finite supply of its own token to operate the project means that demand becomes derived on the willingness of others to use Opacity as their storage solution, the equilibrium of such (token price) will, therefore, be recognized over time but will still be influenced by basic driving forces such as speculation. The interesting takeaway  that Opacity offers to the cryptocurrency market is the backing of its token price by the demand of Opacity users and not purely on speculative moves.
The Opacity 1.0 release is due to open Wednesday, June 5th, 2019. Bitsify has been given early beta access release to review such systems. Overall, the process is very streamlined, the website offers a minimalist approach to uploading and downloading similar to that of DropBox or Google Cloud. The sign-up process involves a recovery phrase, account handle, and pin which are necessary as the account is decentralized, therefore it is important to keep these details safe as there are no fall-back fail-safe features used on conventional centralized projects.
Of course, this is a feature and not a bug as part of being a decentralized storage system because the Opacity 'back-end' does not see or have access to the data stored. Users of the platform are recommended to store certain account details on third-party password storage services to prevent being locked out from the storage account.
The registration is completed by sending a payment of OPQ to fund your account. The amount is based purely on the user's discretion but during the beta-release and early release, this will be limited to 2 OPQ / year.
The benefits of utilizing decentralized technology for storage solutions is still an emerging technology but the benefits objectively do outweigh its centralized counterpart. Opacity's selling points include unlimited downloads, and a zero-knowledge cloud storage solution along with a strong team opting for a transparent code base but for an average consumer/business, privacy for data is unfortunately not a top priority and current products on the market such as Google Drive seem to fit the job just fine. The largest determining factor for an ordinary end consumer is, and will always be the cost.
Opacity has covered the cost-front surpassing its competitor storage products costs by multiple folds. It is quite a unique product with its added benefits and much less cost to use. The attraction to end consumers who create a demand for the token becomes a natural buying pressure and the limited supply of the OPQ token, as mentioned before, will cause the price to meet at equilibrium at every stage of its life cycle. These dynamics create it interesting not only as a storage product but also as investors purchasing the token in hopes of an appreciation of its value.
At current, Opacity is listed on Kucoin, an international exchange. Customers interested in utilizing Opacity must purchase its token through an exchange or other means of acquisition that will be available in the future. As the project becomes more established, the acquisition will naturally become easier as services such as Changelly, an instant crypto conversion service and ShapeShift, may offer instant swaps from one currency to OPQ. The team's work is not unnoticed at this time with the beta release already open and public release of 1.0 on track, the road map and future ahead seems to be interesting.
Useful Links:
Disclaimer: The report has been written with an aim to stay objective.