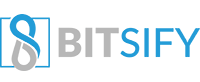 P2PAY ICO Report – Revolutionize the Lending Industry
Standard ICO Report Structure:
Part 1: ICO Analysis (What is it about? What is the ICO intending to do? Describes what the platform is.)
Part 2: CROWDSALE ANALYSIS – DETAILS & TOKEN SUPPLY
Part 3: Useful Links (Further Research)
Part 1: ICO Analysis
Businesses need financing to grow, and there's not much friendly financial institutions which can provide a client centered service especially to SMEs.
With the advent of shared economic ideologies, FinTech industries and many more technologically advanced micro-lending facilities that aids startup enterprises, the horizon just got brighter for most prospective entrepreneurs.
However, there's still room enough to maximize the market potential.
Lending market is increasingly becoming popular in the crypto ecosystem.
Bypassing the traditional financial institutions seem to profit more people especially with the now famous decentralised systems in place.
Peer-to-peer lending platforms allow their users to tap into the resources of their ecosystem to access loan facilities and fund their businesses.
More money goes into these platforms on a consistent basis; from banks, hedge funds, and even pension funds, in order to connect with the larger p2p lending market prospect.
With high speculative inclination towards the favor of the lending market, it is expected that this market will continue to grow and attract more financial prospects into the pool.
With this in mind, entrepreneurs of SMEs can have a fair chance to compete in the market with already established companies.
P2Pay platform seeks to create an ecosystem where debt financing can be carried out in a fashion without involving intermediaries who extort other co-parties of the system.
the platform aims to provide maximum clarity and transparency, by displaying the profiles of the borrowers to reinforce the trustiness of the platform.
since the platform will be a peer-to-peer system of borrowing, investors (lenders) will be able to assess the risk level of each borrower based on the profile data supplied.
more so, the liquidity function of asset will enable more people to participate as there is a high volume of asset pool to choose from, especially when a borrower seeks to liquidate the asset to use for the intended purpose through p2pay's debit card function.
the platform is design to be a peer-community-based system to improve social and financial relationships.
By way of interacting, this might be likened to a golf club membership where members have access to different caliber of personalities and can also interact and socialise, only this time, it is an online decentralised ecosystem of people with finance and those who need it.
The platform also has a multi-currency function, whereby it can accommodate over 50 altcoins to ensure that exchange and trade functions are dynamic.
How it works –
The platform currently has a functional beta version of the project with a message board that makes the lending platform similar to a social media.
The lending process is quite simple, as borrowers simply can place a request for loans and the loan validity and credit score of the borrowers are certified by the platform through a third party API.
When everything checks out, they will then list the loan request on the P2PAY platform where people can bid on the interest rate.
The one who bids with the lowest will be paired with the borrower. That simple.
Part 2: Crowdsale Analysis – Details & Token Supply
Total Token Supply: 21,000,000
Token Type: Waves
Token Distribution:
14,070,000 in circulation
6,930,000 will be distributed at the rate of 25% yearly
ICO Sale Phase: ICO: 24th January 2018 – 14th April, 2018.
Token Price: 1P2Pay Coin = $1
ICO P2Pay Offer
Buy Value Allocating Volume Expected Bonus
1-249 1-249 USDT 0%
250-499 287.5-573.85 15%
500-999 625-1248.75 25%
1000+ 1350+ 35%
Crowdfunding Usage:
R&D 30%
Future Development 27%
Marketing 20%
Communities 10%
Bounty 8%
Legal 5%
ICO Founding Team –
MUHAMMAD WAJAHAT ALI (CEO/Founder): – Technical advisor at SimpleFx Pamm leading the way trouble shooting problems as they occur.
CHANDRASEKAR DEVARAYAN(CHAN) (Credit Advisor): – MBA in Finance, 10+ years of experience in Banking Retail credit risk function including Pricing and Regulatory Models, In depth knowledge in Risk and Credit businesses
PHILLIP CHANDLER (Public Relations): – Head of communication services at Mutual of Omaha establishing favourable relationships with stakeholders, customers, and internal staff.
Part 3: Useful Links (Further Research)