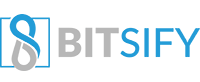 Peer Mountain ICO Report – Decentralized Trust Program
Standard ICO Report Structure:
Part 1: ICO Analysis (What is it about? What is the ICO intending to do? Describes what the platform is.)
Part 2: CROWDSALE ANALYSIS – DETAILS & TOKEN SUPPLY
Part 3: Useful Links (Further Research)
Part 1: ICO Analysis
Data is one word we see every day, and everywhere, especially across the internet.
Data is an important part of our living, as it helps us process and understand information.
However, data sharing comes with its problems, the major problem being the security of data in relation to the user's privacy, especially when dealing with huge volume of data.
The huge volume of data usually contains a large collection of personal information, and this makes it imperative that security of the privacy of users is taken into consideration.
Security is a vital part of data storage and exchange because if not taken care of, can result in a data breach, and because of the high volume of data, a larger number of users will get affected, and the repercussions could be really detrimental with dire consequences.
One other challenge facing a huge volume of data is the possibility of having numerous users wanting a particular set of data; this invariably means the inclusion in the security system being used to safeguard the data.
Lack of access control granularity can lead to people accessing more information than they are authorized to see.
Companies and individuals dealing with large volume of data should take the security of data and user privacy to avoid data breaches.
Peer Mountain's Solution –
This is a peer-to-peer protection trust marketplace that is decentralized, and also the first of its kind to be created.
The Peer Mountain system functions in such a way that cryptographic protocols are used to facilitate the creation and ownership of trusted data including proof of activity, digital identity, and trust relationships.
Peer Mountain is not just about providing control and ownership for its users, it also functions as a peer-to-peer application community that enables the exchange of services and also secure transactions.
The system also makes it possible for users to share secure information with each other in a wide network, based on trust, traceability and an assurance that the end user will comply with data exchange requirements.
Building a Rapid Processing System –
Peer Mountain intends to be a system that will facilitate the rapid processing of services that are usually difficult to achieve and has different regulatory requirements.
Peer Mountain was created using the blockchain technology and will use its high-level cryptographic system to ensure the security of information shared between users and organizations;
Identity holdings, organizations, and individuals.
There is high scalability with the Peer Mountain system, this will facilitate transparency and also secure service distribution across blockchain systems.
Users of the system also get to enjoy safe and uncompromised transactions, clear transactions, system efficiency, and overall security.
Part 2: Crowdsale Analysis – Details & Token Supply
Total Token Supply: 326,928,479 PMT Tokens
Token Type: Ethereum ERC20
Token Distribution: 40% will go into technological developments of the Peer Mountain system (smart contracts, application architecture, blockchain nodes etc), corporate development will receive 25%, marketing and PR will get 25%, while legal and regulatory will get 10%
ICO Sale Phase: Pre-sale
Token Price: 1 PMT = 0.24 USD (0.00034 ETH)
Crowdfunding Usage: 40% will be reserved for the Peer Mountain, the team will be compensated with 10%, Legal reserve will get 8%, 2% will go to advisory reserve, and sales of the tokens will get 40% .
Team Overview- Members and Advisers
The Peer Mountain team members include: Jed Grant, Dr. Markus Forster, Joel Wealer, Federico Cardoso, Ignacio Althabe, Gabriel Pineda, Jaime Prieto, Marc Garriga, Katie Oliver, Ekaterina Semeshina, Patrick Seguin, Anna Krol, Sean Medcalf, Dominique Rademacher, Antonia Cherkrachieva, Pavlev Pavlov,
Part 3: Useful Links (Further Research)