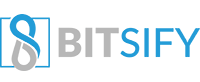 BitNation – Government Choice Freedom Platform
Standard ICO Report Structure:
Part 1: ICO Analysis (What is it about? What is the ICO intending to do? Describes what the platform is.)
Part 2: CROWDSALE ANALYSIS – DETAILS & TOKEN SUPPLY
Part 3: Useful Links (Further Research)
Part 1: ICO Analysis
BitNation Summary:
The digital world continues to erode nearly all aspects of wasteful traditions regardless of the industry. Technological innovations seep into every aspect of our lives ranging from health care to arts and even governance. With this in mind, old systems of government are starting to be challenged by the free-market empowered by technologically created connectivity. The BitNation team hopes to provide thriving governments with an opportunity for more success while incentivizing struggling governments to focus more on citizen retention instead of wasteful government programs. The team plans to achieve this by creating an open source platform where citizens can select a nation instead of being born into a location and it's rules. This ability to choose will empower citizens to go to the best nation and thus reward nations which produce excellence for their citizens.
The Internet of Sovereignty
First and foremost, the BitNation platform plans to establish an internet based upon sovereignty. Instead of having this rest upon the nation-states in the world, BitNation envisions an exciting change to bring the power back to the people. The BitNation team plans to give the sovereignty back to the people through their ability to change countries of residence very easily. Through the implementation of this program the team hopes to establish a new standard for personal sovereignty powered by the internet.
Global Marketplace for Citizens and Governments
The governance model used by the majority of nations today is hardly malleable or even slightly changeable. Instead a citizen is born into their citizenship without much say in the matter. Yes, a citizen can apply to another country but this process is often long and can become extremely expensive. With this in mind, the BItNation team hops to provide a new solution which puts the power back in the people's hands. The team plans to create a marketplace for citizens to choose their government, instead of being born into one. This will encourage governments around the world to focus more on taking care of their citizens and implementing more effective policies.
A Model Built for the Future
All and all, the future of the governmental model used around the world will continue to be challenged with advances in technology. A status quo in the information age is simply not as safe as it use to be decades prior. Technology will continue to erode wasteful traditional until the world becomes a more optimized space. This applies to the governance models used around the world today as well which present citizens only based upon geographical location with little to no say from individuals. This will surely change as the world becomes more integrated and we see technology erode borders further. The BitNation team hopes to be at the forefront of this change through the development of their platform.
Part 2: Crowdsale Analysis – Details & Token Supply
Total token supply: 42,000,000,000 Token
Token type: ERC20 Utility Token
Token Distribution: BItNation's token distribution plan is fairly simple  with 34% of the total tokens offered to the public in its ICO, 14% for future contributions, 34% for Pangea citizens, and finally 18% for core contributors .
ICO Sale Phase: ICO
Token Price: 0.65 USD = 1 PAT
Crowdfunding Usage: The platform will use majority of the money raised from its crowdsale in developing the platform with 52% of the funds dedicated to technology, 18% of the funds dedicated to operations and another 18% for marketing, and finally 12% for the ecosystem.
Team Overview- Members and Advisers
The BitNation team is led by CEO Susanne Tempelhof, with James Tempelhof as COO, Dr. John Mattews as CFO, Eliott tessionaire as a Software Architect, Florian Lenz as a backend developer and Erick Vollstadt, Kent Dahlgren, Daniel Franca, Johan Nygren and others.
Part 3: Useful Links (Further Research)
 Website: https://tse.bitnation.co/
Facebook: https://www.facebook.com/MyBitnation
Twitter: @MyBitnation