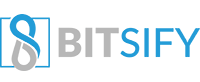 Persona ICO Report – Zero Knowledge Identity Blockchain
Standard ICO Report Structure:
Part 1: ICO Analysis (What is it about? What is the ICO intending to do? Describes what the platform is.)
Part 2: CROWDSALE ANALYSIS – DETAILS & TOKEN SUPPLY
Part 3: Useful Links (Further Research)
Part 1: ICO Analysis
If there is anything every internet user craves, it is ease of access.
People want to be able to do whatever they desire on the internet without restrictions and hassles.
However, one challenge keeps popping up and trying to negate easy access to various online platforms.
Identity management is a big issue and one that needs to be properly addressed, as it gets tiring when a user trying to sign up on different platforms;
Has to fill pretty long forms to become a member of the different platforms.
In filling different from data requirements to respective sites, there is the possibility of mixing passwords up, and this is usually due different websites;
Having different password requirements, hence, the user is prone to forget passwords, and in some cases, lose accounts.
Identity management is important and should not be treated with levity as there are also security implications to be considered.
Over time, there has been an introduction of identity management systems to help curb the excesses, however, these systems also have their flaws, and as such, a better;
And efficient system has to be put in place that will deal with all the problems of identity management.
Persona – Single Identity Management System
Persona is a blockchain-based identity management solution that functions with the most updated regulations that deal with the protection of data.
The aim of the Persona system is to ensure users are in total control of their personal data, and also the path through which their private details can be accessed.
With the Persona system, users do not need to spend much time with their data updates, and the updated customer data can be accessed by different service providers.
Incorporating the blockchain technology into Persona offers the users an identity management system that is hassle-free.
It will enable users have one sign-on for every website they are registered on, and will also be a data source for other websites they may join in future.
Persona Details –
As a Persona user, you are in charge of your own data (de facto owner).
In light of this, in order for others to gain access to your data, there has to be an explicit agreement before access can be granted, and whoever gets the access;
Is supposed to ensure that proper actions are taken for the protection of the data and also for the protection of the data owner.
Because it is blockchain based, you are the central figure in charge of your own data, how you use it, and whom you grant access to it.
Persona is a bridge between you and how you relate with the outside world, and with the system, you will be able to oversee your data: social media accounts, medical records, etc.
Part 2: Crowdsale Analysis – Details & Token Supply
Total Token Supply: 100,000,000 PRS Tokens
Token Type: Other blockchain
Token Distribution: The tokens will be distributed as follows: Software development will get 50%, 15% will go into business development, legal fees will receive 15%, another 15% to marketing, and 55 will be reserved for miscellaneous activities.
ICO Sale Phase: Pre-sale
Token Price: 1 PRS = 0.02 USD
Crowdfunding Usage: 70 million PRS will be given to TGE, 15 million PRS to the team and founders, 12 million PRS for funding of the startup project, 1 million PRS for the advisors, 2 million PRS to the bounty program.
Team Overview- Members and Advisers
The Persona team includes: Stefan Neagu, Ioana Frincu, Dan Cearnau, Iulian Oprea, Alexandru Marin, Lucian Rosu, Raluca Mitarca, Tudor Stomff, Victor Micu, and Advisors: Mike Doty, Cristian Lina, Johan Gabriels, Cosmin Bucur, and Sorin Simplaceanu.
Part 3: Useful Links (Further Research)