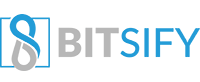 Pindify ICO Report – Music Market Platform
Standard ICO Report Structure:
Part 1: ICO Analysis (What is it about? What is the ICO intending to do? Describes what the platform is.)
Part 2: CROWDSALE ANALYSIS – DETAILS & TOKEN SUPPLY
Part 3: Useful Links (Further Research)
Part 1: ICO Analysis
Art is as old as time and everyone one way or the other contributes to the continuity of art either as a contributor, or creator. Art comes in different forms: drawing, painting, sculpture, photography, graphic designs, illustrations, dancing, acting, writing etc.
However, providers of these services usually encounter problems such as not being in direct communication with fans/users, not being in total control of their creations because agents/publishers/management/middlemen are involved, and not earning enough from their creations.
With the dynamism of the technology known as the internet, one would expect there would be more online platforms where creators of arts and their fans can connect, interact, share ideas;
And again both financially and intellectually, but such platforms are non-existent, as the available platforms are too old and are not able to attend to the demands and needs of the ever-growing art community.
Some of the problems faced by art creators and contributors include the inability of the fans and creators to connect and interact, there are no platforms for art lovers to interact with each other, and art creators not being able to get reviews in real-time.
Then there are also problems content creators have with publishers/agents/middlemen, where the publishers are legally backed to own most of the money earned by the content creators, they also make communication between art creators difficult.
The Pindify Story –
Pindify is a blockchain-based online platform for art, media and music providers.
The platform is doing whatever it takes to be the biggest Amazon-like online marketplace for arts, music, and media.
Users on the platform will be able to create portfolios (stores) where they can provide content and earn revenues.
Pindify will enable content providers/artists send invites to their fans, sell their content, and also earn revenue via their fans' and followers' contributions. This will make it easier for them to earn much more than they would on other popular social platforms.
Basically, Pindify is a marketplace designed for creatives and their networks including journalists, bloggers, media outlets, labels social media influencers, managers, publishers, supporters, and fans.
Pindify Benefits –
The discovery of the various uses of blockchain technology has led to so many innovations that are beneficial to our everyday lives, and Pindify is one of the innovative breakthroughs of this era.
The underlying blockchain technology and Smart Contracts of the system means it is decentralized and as such there are no intermediaries, users can get verified, registered, and copyrights can get certified, there will also be transparency of transactions on the platform.
Security is another important factor to take into consideration, and Pindify has that covered, there is the verification of ownership/authorship, and distribution licenses.
So Pindify users will enjoy delegations from direct subscriptions, security of payments and curated content, shared ownership facilitation.
Part 2: Crowdsale Analysis – Details & Token Supply
Total Token Supply: 255,000,000 PDI Tokens
Token Type: Ethereum ERC-20
Token Distribution: 80% of the tokens will go to the public and there are no restrictions, Pindify will retain 20% to be distributed internally.
ICO Sale Phase: Sale Ended
Token Price: 800 PDI = 1 ETH
Funding Allocations: The funds are allocated thus: Scaling to get 85%, 10% will go into reserve, marketing will get 3%, while 2% will go into development.
Team Overview- Members and Advisers
The brilliant members of the team behind Pindify include Christoffer Bolinder Wallin, Johan Lindgren, Tomas Wallin, Pavlo Shabat, Sara Ohman, Sebastian Udden, Oskar Gillstrom, Mikael Friberg, and the advisors include David Drake, Jason Butcher, Benjamin Theobald, Ian Scarffe, and Antoun Toubia.
Part 3: Useful Links (Further Research)