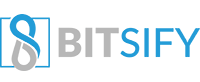 PrepayWay ICO Report – International Business Blockchain Era
Standard ICO Report Structure:
Part 1: ICO Analysis (What is it about? What is the ICO intending to do? Describes what the platform is.)
Part 2: CROWDSALE ANALYSIS – DETAILS & TOKEN SUPPLY
Part 3: Useful Links (Further Research)
Part 1: ICO Analysis
The internet has expanded our world into a global community. The global economy specifically has helped increase the wealth throughout the world. The global markets have helped millions but it can be a very complicated process to navigate international business markets. With that in mind, the PrepayWay team hopes to deploy a solution to simplify and streamline operations for international business markets. The team will offer access to streamlined collaboration, contracting, and payments for companies across a multitude of industries operating within international markets.
With that said, we will dive into the features PrepayWay will attract customers operating international businesses. Furthermore, we will look at exactly how the team plans to assist the international markets and do so with their blockchain based solution. With that said, let's dive right in!
The PrepayWay Payment Way
PrepayWay is a blockchain based startup that seeks to simplify the challenges to working internationally. To do this the PrepayWay has developed a list of features they will deploy on their platform. These features include an integrated payment gateway which will include transactions available in both digital and fiat currencies. Furthermore, the gateway will be powered by licensed escrow partners.
The platform will also include smart contracts to help reduce overhead costs with payment submissions across international markets. These features will allow the PrepayWay platform to also implement tamper-proof transactions through smart contracts and a decentralized ledger to store all of the transaction data. All of these features should be welcomed by the business community as important tools to enable more efficient operations.
An International Market
The team has also put together a list of solutions aimed specifically at attracting international businesses. PrepayWay market solutions will include tools to help the efficiency of international contracts. This includes smart contracts and smart dispute resolution for efficient dispute resolutions by SmartArb, an international smart mediation and arbitration institute. Furthermore, the platform will include agreement customization to allow these contracts to be edited to state precisely what they need to.
This feature will be available in multiple languages in hopes to further aid the international business community in a more efficient manner. Finally, the platform will deploy enforceable agreements which will be legally binding contracts tailored to country-specific regulatory practices developed by legal experts.
The PrepayWay Blockchain Ecosystem
PrepayWay has developed an interesting platform which they plan to be easily scalable to allow a variety of different international businesses to operate within. With their blockchain based solution, the team will deploy solutions specific to the real estate industry with a contracting and escrow tool. To power this solution and the many others available in the future to different sectors, the PrepayWay platform will utilize a native token known as the InBit token.
The InBit tokens will be required to utilize the PrepayWay platform. The tokens will allow users to activate smart contracts and then will be held in escrow to pay for the platform service fee. These locked up tokens, used to sustain the smart contracts, should help the platform manage the supply and demand for their smart contracts directly with the number of tokens being held in existing smart contracts.
Part 2: Crowdsale Analysis – Details & Token Supply
Total token supply: 12,763,636,364
Token type: Utility Token
Token Distribution: The PrepayWay platform dedicates 6,500,000,000 of their tokens to the sale (both private and presale), 3,900,000,000 for the company reserve, 1,378,787,879 for advisors and community members, 984,848,485 for team members.
ICO Sale Phase: 70% discount for ICO started 4/18/19
Token Price: 1 EUR = 100 inBits
Crowdfunding Usage:
Team Overview- Members and Advisers
The PrepayWay team is led by Professor Dr. Frank Emmert, with Dr> Mihnea Constantinescu, Nikolai Kalinin, Eduard Langerbraun, Oliver Nedela, and Dr. Vahe Sahakyan are also on the team.
Part 3: Useful Links (Further Research)