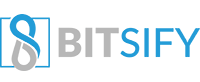 Provoco ICO Report – Social Challenge Network
Standard ICO Report Structure:
Part 1: ICO Analysis (What is it about? What is the ICO intending to do? Describes what the platform is.)
Part 2: CROWDSALE ANALYSIS – DETAILS & TOKEN SUPPLY
Part 3: Useful Links (Further Research)
Part 1: ICO Analysis
One interesting way to enjoy the internet is if you are getting value for using the system, this value could come in different forms, either intellectually, socially, emotionally, and materially.
Many users of the internet often look forward to being able to gain monetary values from the internet, hence they go into online betting and gambling sites, online trivia, and online gaming, the former being the most common of them all.
Betting/gambling sites are not as brain tasking as a trivia or gaming, and the chances of a user winning on a betting site is slim, and while the user keeps pouring in funds in the hopes that luck will come through, there may be a decline in intellectual capabilities because the brain is not tasked the right way.
There are a lot of people out there who will give anything to be challenged and get paid for the challenge; the challenge subject can be about anything.
However, the problem is that there are no platforms like that where the user can put up a challenge and attach a prize to it.
This could be in form of a platform like a social media where participants can interact, challenge each other, and win tokens/rewards for contributions.
Provoco Social Network –
This is a blockchain powered social challenge network; Provoco was created based on the fact that people love challenges, and more people love challenges that have prizes attached to them. With the network, every user has the ability to create challenges and also take part in the challenges.
The system promises to include interesting and high-quality video contents, which every portal visitor will be able to access.
Users will also be able to carry out searches and reviews on contents that are interesting and attractive while being able to also create and take part in advertising opportunities. All these will attract more users to the system and thus make it the most preferred.
Provoco Targets –
While the system promises to be a great one, with its transparent and secure system, there are areas where challenges can be created from, and they include the creation of competitions that could be for entertainment, social happenings, or businesses.
Private and public challenges (everyone and anyone who completes a challenge first become a winner, and then there are business and commercial challenges which can be organized in a bid for a brand to acquire potential customers. Other challenges are world breakthroughs, charity, self-challenges etc.
The challenge system will be a way to motivate its users to create interesting and challenging contents that will be beneficial to others.
The platform basically comes with a monetization principle that makes it more attractive and enjoyable for everyone on the system.
The Provoco system promises users the best of everything that is in stock for its users.
Part 2: Crowdsale Analysis – Details & Token Supply
Total Token Supply: 100,000,000 VOCO Tokens
Token Type: Ethereum ERC-20
Token Distribution: The VOCO token will be distributed thus: Investors of the platform will get 51.00%, the operations of the system will get 15.00%, 16% will go to the Voco Fund, the team and advisors will get 12.00%, and the community will get 6.00%.
ICO Sale Phase: Sale ongoing
Token Price: 1,000 VOCO = 1 ETH
Team Overview- Members and Advisers
Here are some members of the team: Andrius Kontrimavicius, Mantas Rukuiza, Ramunas Zilionis, Saulius Miklasevicius, Simona Simulyte, Marija Jankoit, Aidas Oganauskas, Agne Juskenaite, Andrej Ikonikov, Tadas Milkintas, Monika Baltuskaite, Arturas Juskevicius, Kornelija Plienaite, Mats Micevicius, Ignas Nikartas, Jonas Matuliauskas, Gytis Grimuta, Helmutas Vaiciukevicius among others.
Part 3: Useful Links (Further Research)