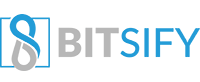 Publish0x Platform Report – Crypto Agnostic Publishing Platform
Publish0x is a new and emerging platform whose functions are quite similar to that of Medium. A place to write content spread ideas, and communicate with authors. Publish0x understands the issues with the current crypto field. Offering no ICO, the team has made it clear they will stay crypto agnostic wherein rewards can be earned through popular cryptocurrencies.
Publish0x: The Future of Publishing
Publish0x's platform rewards both readers and authors. Any reader can tip a writer at the bottom of any published work and can keep a share of the tip for themselves. The unique part of this platform is that tipping is free and drawn from a rewards pool.
Users of the platform can earn cryptocurrencies without any initial investment apart from reading or putting forward excellent written content contributing to the success of the platform itself, similar to Steemit or Medium.
Unlike other platforms, the unique attribute Publish0x puts forward on face value is its crypto agnostic views, in beta currently, tips are earnt in BNTY tokens, with plans to add support for other ERC20 tokens post beta, to be clear there will be no native token.
What Famous People and Leading World Thinkers Said about Crypto, Bitcoin and Blockchainhttps://t.co/ypEMaSC9Mh

— Publish0x (@publish0x) December 24, 2018
A Trusted Platform & Technology
Publish0x is thereby only a platform. No token. No ICO. Fewer problems. The registration itself on the platform is straightforward to begin publishing content but only those that are deemed to be making an impact on writing content rather than posting low-quality or spam posts will progress. A safe call to ensure true value, quality and avoid 'spam' posts that Steemit partially suffers from.
Ambassador program + The team behind Publish0x
Publish0x's ambassador program is a great referral program for influencers to spread the word down to their audience. Becoming an ambassador means;
The ambassador earns 5%

of every tip claimed by the audience you bring in.

Upcoming leader boards and competitions for most active ambassadors.

Access to (upcoming after beta) paid/bounties articles first. Acting as a VIP list to value those that have a greater impact on the platform.
The team focuses on incentive traffic. Since 2014 there have been over 1090 BTC given through faucets, mobile applications and other incentive websites.
Congrats to @publish0x for adding 200 new bloggers last week! https://t.co/scV7tN3Rla is a Steemit competitor, powered exclusively by the $BNTY protocol.

— Bounty0x (@bounty0x) December 17, 2018
The Roadmap
As outlined in their detailed roadmap, Publish0x has goals set from short to long-term with many developments to make the platform bigger and better. The short-term plans involve the transition out of beta into ERC 20 support followed by integrations with the Request.Network to offer more advanced token features on the platform giving tokens more utility for use on their platform which will be used to roll out larger plans for the longer term goals involving fully fledged article bounty systems, premium features, and custom bigger tips to authors.
Useful Links (Further Research)