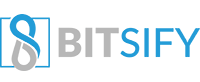 QURREX ICO Report – First Hybrid Cryptocurrency Exchange
Standard ICO Report Structure:
Part 1: ICO Analysis (What is it about? What is the ICO intending to do? Describes what the platform is.)
Part 2: CROWDSALE ANALYSIS – DETAILS & TOKEN SUPPLY
Part 3: Useful Links (Further Research)
Part 1: ICO Analysis
The first thing that catches anyone's attention when approaching the Qurrex project is the "integration of industrial infrastructure of traditional stock exchanges with decentralised networks".
It therefore, doesn't come as a surprise that cryptocurrency trading and peer-to-peer exchange activity volumes are on the increase and consistently while adapting to real-world demands.
This is largely due to more involvements from major financial players of the world today.
At the current rate, this growth is bound to exceed current infrastructural layouts, which are gradually phasing out concurrently.
Most exchange platforms available today have different kinds of problems, from security challenges to liquidity issues; each of these limiting factors have dampening effects on the potential of cryptocurrency markets and truly bringing about a free economy to every crypto user.
Some of the specific challenges being identified by the Qurrex platform include trading volume issues, whereby different exchanges have limited amount of crypto assets being traded per time, this is most likely due to preferences, limited and inflexible trading base pairs, and lagging caused by the interphase.
More so, some of these exchanges are practically unsafe for trading and storing of assets after huge trades have been conducted.
Another important observation is that some platforms do not have sufficient liquidity pools to retain their clients and keep trading activities as fluid as possible.
These issues – studied by some trading experts and ideal economic specialists – who are now the brain behind the Qurrex project, led to the development of a new generation of crypto exchange that consists basically of a hybrid of centralized and decentralized exchange operation models.
This platform is to be one of its kind and the first to implement the proprietary designs and model for which the solutions to cryptocurrency exchanges will be driven.
Their platform will go as far as satisfying the demand overflow and solve current and latent problems of existing cryptocurrency exchange platforms.
They will also be creating favorable conditions or mass adoption and an opportunity for those who are not currently represented in the crypto world to have easy entry points into trading of cryptocurrencies.
How will the platform work?
They already have a mockup to show investors and crypto enthusiasts how the platform will work.
The synergistic organization will allow the DEX component of the hybrid to coordinate liquidity pools from available network nodes including those of centralized nodes on a transparent and intermediary-free secure network while the centralized component will ensure that on its own ends it will also coordinate and contribute to the aggregated liquidity pool.
The duo will function best with the inclusion of smart order router, which ensures that the best prices and liquidity channels are accessible to the user.
What their platform represents is a modified integral infrastructure of traditional stock exchanges with decentralized networks.
While searching for the optimum tech solution, DEX will send nodes with the best prices
In summary, the platform will attempt to achieve a one-in-all platform for traders to experience optimum speed and liquidity values of a single order book drawn from multiple nodes of DEX and CEX.
They will also ensure that with their top notch matching trading algorithm, an efficient security laced platform and data protection services new cryptocurrency users and experienced traders can share in the social community to enhance trading experiences at all levels.
Part 2: Crowdsale Analysis – Details & Token Supply
Total Token Supply: 70 million QRX
Token Type: ERC-20
Token Distribution:
Crowdsale 78.6%
Bounty fund 4.3%
Loyalty Program 6.4%
Pre-ICO investors 3.6%
Team 7.1%
ICO Sale Phase:
Whitelist starts 7th February
Presale: 27 February – 7 March 2018
Main sale 19 March – 7 April
Token Price: 800 QRX = 1ETH or (BTC/LTC equivalents)
Crowdfunding Usage:
Team 10.3%
Operation costs 11.1%
CEX 29.5%
DEX 7.7%
Liquidity program 12.9%
Legal 4.0%
Marketing 10.3%
Interface 11.5%
ICO Founding Team –
MATTHIJS JOHAN LEK (CO-FOUNDER AND CEO)
SLAVA BAIKALOV (CO-FOUNDER AND HEAD OF EAST EUROPE OFFICE):
ANDREY SITAEV (CTO)
Part 3: Useful Links (Further Research)