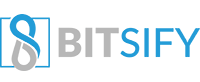 RainCheck ICO Report Part 2 – Deep Chain Analysis
In our last ICO report concerning RainCheck, we talked about how the service was funded as an ecosystem to enable online-to-offline commerce, and its future plans to provide token holders with a decentralized platform meant to efficiently manage and aggregate reward points from a multitude of loyalty schemes.
In this article, we will dwell further into the blockchain architecture of RainCheck, to better understand how the platform is built and works.
The Stellar Network
The blockchain architecture of RainCheck is provided by the Stellar Network. With this in mind, the Stellar Core software will be utilized to validate and agree on each transaction, using the Stellar Consensus Protocol. The network itself is based on anchors, which can be regarded as entities that users trust to securely hold their deposits, while also issuing credits onto the network.
Thanks to the Stellar Consensus Protocol, RainCheck users get access to decentralized control, low latency, flexible trust, and asymptotic security.
The Loyalty Ledger
Every time a user transfers their loyalty points to RAIN tokens, the transaction will be recorded and synced via the Loyalty Ledger. This means that consumers can keep track of all their past transactions, whereas merchants can use the Stellar Horizon API service to easily integrate their loyalty campaigns onto the network. Via the use of smart contracts, loyalty programs can offer users a lot more than simple discounts.
The Payment Gateway
RainCheck's platform wouldn't be complete without a secure and efficient payment gateway. Based on this, the development team has chosen to integrate Stripe as the payment gateway, which will be responsible for processing all RAIN token payments.
The Mobile Wallet
By using the mobile wallet, users will be able to check and track their cryptocurrency balance and transactions, while also verifying and managing their merchant loyalty points.
Based on everything that has been outlined so far, by using RainCheck, managing loyalty points will no longer be a burden. Additionally, the service provides faster transactions, the ability to transfer tokens at any time, lower conversion costs, compliance with existing regulation, goods & services-oriented transfer and more.