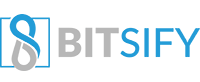 Remitty ICO Report – Peer to Peer Lending Platform
Standard ICO Report Structure:
Part 1: ICO Analysis (What is it about? What is the ICO intending to do? Describes what the platform is.)
Part 2: CROWDSALE ANALYSIS – DETAILS & TOKEN SUPPLY
Part 3: Useful Links (Further Research)
Part 1: ICO Analysis
With the advent of cryptocurrency, there have been countless innovations specifically within the finance sector. Bitcoin, the first of all cryptocurrencies created a peer to peer digital cash system after the 2008 global financial meltdown. This has led to a huge boom in blockchain related innovations with hundreds of assets emerging into the marketplace to serve a variety of niches in the world of finance as well as many other sectors.
With this in mind, the Remitty Incorporated platform plans to deploy a peer to peer lending platform for a variety of financial assets. To this point, users will be able to leverage their cryptocurrency assets to access cash loans. Further, the platform will enable users to make purchases with a variety of different methods such as with their credit card, debit card, or through a direct bank transfer.
The platform will only offer short-term loans which will be 1 to 3 months in length and only renewable upon request. Finally, the platform will be based upon the Ethereum blockchain and utilize the smart contract technology to power the functionality of the platform.
The Remitty Inc. Plan
Remitty Inc. plans to deploy a peer to peer cash loan system which will operate through the power of the blockchain. The platform is advertised as a multi-financial online platform and the main goal is to enable users easy access to buy, sell, and store cryptocurrency while doing more with their fiat money.  
The platform will offer benefits to token holders such as offering no interest on the loans to borrowers for three months. This no interest aspect of the Remitty loans will be conditioned upon a handful of criteria such as holding over $1,000 in REMI tokens. Furthermore, the no interest program will only allow up to $300 to be loaned out to borrowers.
These limits can be increased based upon the number of REMI tokens a user holds. For example, users with $2,000 in REMI can borrow up to $600 interest-free, and so on and so forth. This goes up to a loan of $1,800 with no interest if a borrower has over $6,000 in REMI tokens.
More than Just Loans
Remitty Inc. has a variety of other platform features which they will offer to their customers. These service offerings will include access to traditional assets such as stocks. Furthermore, the platform will also enable users to access cryptocurrency assets such as Ethereum, Litecoin, and Bitcoin.
A third exciting feature of the platform will be to enable users to instantly access their loan request with their cryptocurrency assets used as collateral. While the platform will compete with big industry players such as Coinbase or Gemini, it also means they will be tapping into a huge market, with these two examples worth around 16 billion dollars collectively today.
A Platform To Benefit Token Holders
The token holders will benefit more than just receiving interest-free loans. The platform plans to allow token holders to get 30% cash back on trade transaction fees from the Remitty exchange platform.
As mentioned above, the platform also enables token holders to access loans with no interest for three months and the tokens can be used for repayment of the loans.
Furthermore, the token holders will benefit with up to 40% of the profits shared among token holders. Finally, the platform will take security as a top priority and ensure that 98% of the tokens on the platform will be stored in cold storage and offline.
Part 2: Crowdsale Analysis – Details & Token Supply
Total token supply: 900,000,000 Tokens
Token type: ERC Token
Token Distribution: The Remitty Inc. platform slates about 36% of the total tokens minted to be offered for sale in its crowdsale with 330,000,000 dedicated tokens for the private sale, pre-sale, and ICO sale.
ICO Sale Phase: Presale
Token Price: 1 REMI =
Crowdfunding Usage: Funds raised will be distributed by the platform with 40% going to liquidity, 15% going to developing the platform, 10% goes to research, 10% will go to development, and 10% for IT Team, 10% legal services and license acquisition, and 5% for salaries.
Team Overview- Members and Advisers
The Remitty Inc. team is led by Oleksandr, with Brian Zifac, Terry, Pavel Chumkov, Sergey Sverdlov, Valentin Lyubchenko, Dong Zhe Jin, and Bai Mao Li are also on the team
Part 3: Useful Links (Further Research)
Website

: https://remittyinc.com/

Facebook:

https://www.facebook.com/brianzifac/

Twitter

: n/a

Telegram: t.me/remittyico