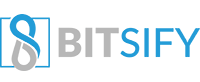 Safein ICO Report – Decentralized Blockchain Identity Platform
Standard ICO Report Structure:
Part 1: ICO Analysis (What is it about? What is the ICO intending to do? Describes what the platform is.)
Part 2: CROWDSALE ANALYSIS – DETAILS & TOKEN SUPPLY
Part 3: Useful Links (Further Research)
Part 1: ICO Analysis
Safein is one of the types of sign-on digital identity management platform ensuring security, comfort, and trust for our clients. One of the key advantages of the Safein is that it addresses the problems involved in the e-commerce as well as cryptocurrency markets by offering a single-click sign-in and verification. As the Online identity management bears significant as well as ever-increasing importance to both individuals and businesses, consumption of services online, ranging from casual shopping to content streaming as well as the digital banking, has become so widespread that one has to consider the norm.
Fragmentation of online identity which lack of a universal user identity layer of the Internet, has created such kind of gaps and inefficiencies in the processes of users to establish their true identity in sharing personal data with businesses.
Digital Security –
Now a day's Online identity management today has some significant, ever-increasing importance to both individuals as well as businesses. As the consumption of services online which are ranging from casual shopping to extent of content streaming, to digital banking, have widespread to a larger extent. Fragmentation of the online identity which has lacked several user identities of a layer of the Internet has created many gaps in the processes of users who intend to establish their true identity as well as sharing personal data with businesses.
Background Check Improvements –
The processes which run in the background of the application are more obscure and worrisome side of the online identity: infringements of data protection legislation in the absence of responsible personal data collection as well as storage practices, in this disregard for cybersecurity by service providers in general we see that on an overall are prevalent today across the web. Ripe for improvement is not only the outdated ways of transferring personal data between users and service providers but also the concept of online identity itself – a critical component of the modern web that is lagging behind every other part of the online experience.    
The Safein Solution –
Safein addresses have a solution to tackle all these issues mentioned above with the help of a decentralized entity and identify the best management platform that is used to provide a complete KYC solution for the businesses as well as the private individuals. Blockchain technology enables the trust less as well as the secure exchange of data thereby paving the way for a universal identity layer online, and utilizes these benefits to improve efficiency as well as transparency of data sharing between parties online. It acts as an identity management platform, Safein allows a user to gain access to several online service providers without repeated registration process and verification procedures.
With Safein, users can easily verify their identities as well as access any online service provider instantly. The decentralized nature of the platform permits the user to always remain in full control of one's data, both in terms of its storage and sharing preferences, eliminating the risk of data breaches due to third-party risk.  
Part 2: Crowdsale Analysis – Details & Token Supply
Tokens for Sale: 300,000,000
Token type: Utility Token
ICO Sale Phase: Pre-sale
ICO Distribution: The team has dedicated 40% of the token sale to go to locked company reserve, 30% to go to the token purchasers, 20% to the unlocked company reserve and 10% for the team and advisors.
Token Price: 1 SFN = 0.07 USD
Crowdfunding Usage: The team has allocated 30% of total SFN supply is sold to the public during Safein Token Sale and 60% of the total SFN supply will be retained as Company Reserve.
Team Overview- Members and Advisers
The Safein team is led by Vladas Jurkevičiusas as CEO & Co-Founder, Audrius Slažinskas as Co-Founder, Legal, Lukas Deksnys as Co-Founder, Operations, Bogdan Kuštan as Senior Development Team Lead and Jonas Tirevičius as Senior IT Project Manager.
Part 3: Useful Links (Further Research)