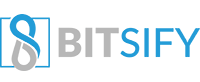 Sentinel Chain ICO Report – B2B marketplace providing affordable and secure financial services
Standard ICO Report Structure:
Part 1: ICO Analysis (What is it about? What is the ICO intending to do? Describes what the platform is.)
Part 2: CROWDSALE ANALYSIS – DETAILS & TOKEN SUPPLY
Part 3: Useful Links (Further Research)
Part 1: ICO Analysis
We all know how agriculture is important to our lives and the economy of a country, you can barely go through a day without eating or tasting something, and these farmers are majorly responsible for what we eat.
While they go through all the stress of making food available, a lot of them do not have access to loans, because the traditional banking system does not allow for the use of livestock or crops as collateral because they are dead assets, and this is due the fact that there are no legal processes for evaluating dead assets such that fungibility can be seen in them.
If these farmers need loans and cannot get them from banks, because they cannot use their livestock as collateral, then it will be detrimental to those dependent on the produce from the farmers, which invariably is everyone.
Besides not having access to loans to improve their farming, insurance of livestock may be another problem experienced by the farmers.
There are other issues farmers face when it comes to traditional banking, and these issues have negative effects on the farmers' productivity, which in turn also affects the people within that locality.
Converting Livestock into Assets –
Sentinel chain is a blockchain based system that intends to address the issues faced by farmers who cannot have access to loans and insurance, by converting livestock;
(dead assets) into assets that are fungible, while creating a market that is transparent enough for the interaction of global financial providers and prospective clients.
To achieve this, an RFID tag is fitted on to each of the livestock, and the tag will contain details including the ownership and evaluated value of the livestock, which will then be saved on the blockchain.
With this system in place, financial institutions will be able to take a complete assessment of a prospective client's livestock.
The Sentinel Chain is a group of connected blockchains that is networked across different pay chains; it provides the appropriate platform for the provision of financial infrastructure.
Sentinel Chain-Token (SENC) Valuation –
The SENC token is an Ethereum Blockchain-based ERC-20 compatible token that allows users, especially cryptocurrency owners and global financial service providers to get involved in the marketplace.
Every transaction activity taking place on the platform will be done using only the Sentinel Chain token, and the token will enable peer-to-peer lending from overseas;
Publishing of loan agreements, overseas donors who intend to fund projects like disaster relief or humanitarian aid, for the users to make electronic payments with traders;
Using the CrossPay Blockchain, for use as collateral when local financing companies have to borrow from other financing companies overseas etc.
The benefits are numerous, and this makes the SENC a utility token with a lot of values.
Part 2: Crowdsale Analysis – Details & Token Supply
Total Token Supply: 500,000,000 SENC Tokens
Token Type: Ethereum ERC-20
Token Distribution: Treasury and reserve fund will receive 30%, 20% will be allocated to early supporters, token sale will get 40%, while the founding team gets 10%.
ICO Sale Phase: Sale Closed
Token Price: 1 SENC = 0.08 USD
Crowdfunding Usage: 
Liquidity pool partakes 32%,

Research and development to receive 29%,

1

2% distributed to operations,

The contingency will acquire 10%,

Marketing and business development will receive 7%,

6% will go to the development of the Sentinel Chain;

and 4% to Legal and finance.
Team Overview- Members and Advisers
The team members include: Roy Lai, Chia Hock Lai, Anson Zeall, Zann Kwan, Anne Riana, Ziyang, Jamunadevi D, J.M. Manohar, Maximiliano Canellas, among others.
Part 3: Useful Links (Further Research)