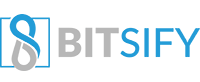 ShipIt ICO Report – NextGen Crowd Express Delivery Platform
Standard ICO Report Structure:
Part 1: ICO Analysis (What is it about? What is the ICO intending to do? Describes what the platform is.)
Part 2: CROWDSALE ANALYSIS – DETAILS & TOKEN SUPPLY
Part 3: Useful Links (Further Research)
Part 1: ICO Analysis
Ship it is a blockchain project that aims to tackle the shipping industry and use the benefits of blockchain technology to innovative the way packages are sent and received. Lots of problems currently exist in the shipping industry and it puts the customers in a difficult spot which is why Ship it was created, to bring the power back into the customer's hands.
By 2020 it is expected that the shipping industry will reach $343.3B which is up over 44% from today's market size. With a market that brings in hundreds of billions a year, it is expected that this industry should be expanding and innovating but it isn't.
Which is why Ship it thinks they will be able to capture a sizable amount of the market with their innovative platform and help carry out the expanding market.
Problems in the market –
Currently, in the market, there are three key problems high costs, packages getting lost, and delays in shipping.
Since a few centralized companies are running the market and have access to all of the means of transportation such as railroads, planes, and motor vehicles they are able to charge huge markups.
These systems were put into place years ago and so the data collection systems are very outdated, leaving thousands of people to record and display data. This forces the companies to pay out millions of dollars every hour simply to keep up with the data and trace it.
If packages are sent between different governments or borders they have a higher chance of getting lost due to minimal controls. This is a huge problem has millions of dollars' worth of packages are stolen or lost every single year.
When shipping packages to destinations that require storing, results in time delays and even nondeliveries. The packages have to be stored in warehouses which takes a lot of time to store and then retrieved when ready to be delivered which slows down the entire production level. In Great Britain, it is estimated that 15% of packages experience time delays which are simply unacceptable.
Solutions to those problems –
Ship it will create a platform that will be simple, convenient, safe, and will allow for two types of customers the "sender" and "traveler". The platform will be built on a distributed ledger and so tracking nightmares will be a thing of the past.
If a user wants to send a package they will easily be able to log into the platform and find a traveler that will bring the package to the destination.
This eliminates third-party companies and allows for the shipping costs to be minimal.
Tracking will be provided on every package, and so the user will have transparent information on the location of their packages. Smart contracts will be used in order to escrow the funds so that each party is given the payments in a safe and secure fashion.
Part 2: Crowdsale Analysis – Details & Token Supply
The token will be used as a payment method to get packages delivered and will also be the asset that is traded to the travelers to send the packages. So as more packages are shipped there will be more demand for the token. The tokens will be traded on an exchange so travelers will be able to exchange their token for others such as Bitcoin or Ethereum.
Total token supply: 500,000,000
Token type:  ERC-20
Token Price:  $.10 USD
Token Distribution:
75% – Token Sale
15% – Team
5% – partners and advisor
5% – Bounty Campaign
Part 3: Useful Links (Further Research)
Site link: https://token.shipit.me/
Whitepaper: https://token.shipit.me/files/en/whitepaper.pdf
Twitter: https://twitter.com/officialshipit
Telegram: https://t.me/shipit_chat
Medium: https://medium.com/@shipitofficial
Facebook: https://www.facebook.com/officialshipit