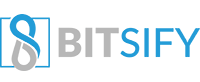 Skraps ICO Report – Cryptocurrency Spare Change Investing
Standard ICO Report Structure:
Part 1: ICO Analysis (What is it about? What is the ICO intending to do? Describes what the platform is.)
Part 2: CROWDSALE ANALYSIS – DETAILS & TOKEN SUPPLY
Part 3: Useful Links (Further Research)
Part 1: ICO Analysis
What is Skraps? –
Skraps is a mobile application that allows users to invest small amounts of fiat currency to build up a cryptocurrency portfolio.
The platform also allows users to manage their currency and allow them to plan for the future.
Skraps allows users to start saving and investing early to build up a portfolio that the users can enjoy later on in life.
Investing can be hard, and understanding cryptocurrency and wallets can take a lot of time so Skraps aims to cut this confusion and help users through this process.
If a user invests $20/w in 20 years at an interest rate of 15% a year the investment would now be worth $119,779. (This isn't guaranteed)
The platform is not designed for people to become full time investors, it is designed for regular people that might have a few extra bucks they want to invest.
Different portfolios –
Skraps offers different risk management tools, so that the user can invest their money personally. Conservative, Moderately conservative, Moderate, Moderately Aggressive, and Aggressive.
The higher the risk the more returns the user could make, and the more "safe" the user decides to invest the less returns the portfolio will receive.
The best practice is to diversify the funds between the different portfolios to associate different risks. The different funds are managed by experienced traders, who reach the market and make investments on the user's behalf.
Features –
This platform was created with the average investor in mind, the platform is extremely easy to use. Lots of people don't have the time to learn about different wallets and how transactions work exactly, and so Skraps makes it easy to connect a wallet and make purchases.
The money can be received from regular credit card purchases.
The money that the user spends can be rounded up, so if the user buys a coffee at the store for $2.75 then $3 will be charged and the $.25 will be invested into the different portfolios.
The user can invest in any different risk association that they want, if a user is more risky than another they can make that adjustment.
If users are making a lot of successful trades they are able to make their account public and get a small percentage of tokens as fees for their service.
Exchanging tokens –
As money enters the users account, coins will be exchanged on the popular and most secure cryptocurrency networks that include Kraken, Poloniex and Cex.io. Shapeshift will also be implemented in order to make real time conversations. The coin SKRP will be used to pay the fees to the fund managers, and purchase other services.
If a user invests $.25 that money will be exchanged for SKRP tokens and added into the fund that will exchange those tokens for a diverse amount of tokens like ETH/BTC etc. When making transactions 5% is charged every month as a platform fee, while 20% is held as a fund communication for the community members who actively participate.
Part 2: Crowdsale Analysis – Details & Token Supply
Total token supply:
Available = 66,000,000
Total= 110,000,000 tokens
Token type:  ERC-20 token
Token Price:
Week 1: $0.30
Week 2: $0.35
Week 3: $0.40
Week 4: $0.45
Distribution:
11 million tokens – Founders/Advisors/Team
5.5million tokens – Marketing and Bounty Programs
16.5 million tokens will be issued at a later time.
Team Overview
Members :
Advisors :
Part 3: Useful Links (Further Research)