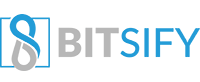 Smart Valor ICO Report – Democratized Wealth Access System
Standard ICO Report Structure:
Part 1: ICO Analysis (What is it about? What is the ICO intending to do? Describes what the platform is.)
Part 2: CROWDSALE ANALYSIS – DETAILS & TOKEN SUPPLY
Part 3: Useful Links (Further Research)
Part 1: ICO Analysis
The internet changes the way the world consumed information and opened up information more than ever before. Today that infinite amount of information is available at the tip of one's fingers with the popularization of mobile devices.
Over the last decade, another innovation has similarly transformed the world of finance with the creation of bitcoin and blockchain technology. The Smart Valor team plans to build further upon this trend with the advent of a revolutionary platform in global investment.
The team plans to deploy a blockchain solution which is secure, democratized and helps promote the spread of wealth. To be precise, the Smart Valor team plans to deploy a decentralized, community-powered marketplace for alternative investments. They will do this through the tokenization of value which can securely be distributed through a blockchain solution.
The Smart Valor Value Proposition Investment
Smart Valor plans to launch a platform in which users can access in a similar manner to a marketplace and buy, sell, or trade alternative investments. The team has targeted a handful of different groups to which they believe the platform will be most suited for.
These include investors, who can fund alternative investments for a positive return on investment while also creating a safe haven for their wealth through trust in the blockchain.
Furthermore, the platform will also cater to the other side of that transaction by attracting asset issuers. These individuals will be able to access a new audience of investors through the Smart Valor platform. The team will wisely invite community contributors to help with any bug bounties or other value-creating activities.
Finally, the team plans to add service providers into the platform as they may be able to leverage the community of issuers and investors.
Tokenized Alternative Investments
Smart Valor has listed a few exciting investment opportunities in which they see as a potential alternative investment. First, their website discusses the concept of tokenization which "is the conversion of rights to an asset into a cryptographic token issued on a blockchain".
The alternative investment market is a massive $7 trillion industry but one that is not very liquid. Thus, smaller investors may have a harder time getting skin in the game for these types of investment opportunities.
This provides a nice context around their goal to tokenize investment options. A few of their alternative investments include a mining farm, crypto fund, gold, or diamonds.
Blockchain Advantage for Investments  
Smart Valor believes there are more benefits to tokenizing investments beyond just opening up opportunities for smaller investors.
This includes a decentralized record of ownership which will eliminate the need for a trusted third party which can make mistakes and charges fees for activity on the account.
Furthermore, tokenized assets operate within a smart contract system, which can help increases to liquidity, allows for fractional ownership, processes instant order execution of transactions, and allows token holders 24/7 access to their assets.
These benefits can add immense value for an active investor and should help attract a strong community to the Smart Valor project.
Part 2: Crowdsale Analysis – Details & Token Supply
Total token supply: 100,000,000 Tokens
Token type: Utility Token (ERC20)
Token Distribution: The Smart Valor team dedicates 45% of the total tokens minted to be offered for sale in its crowdsale, 26% goes to the platform's reserve for development, 19% will be given to the founding team and advisors, 5% for a liquidity buffer, and the last 5% for the platform's bounty and network growth.
ICO Sale Phase: ICO
Token Price: 1 VALOR = 1 CHF
Crowdfunding Usage: Funds raised will be distributed by the platform with the team developing an in-depth budget for the next four years.
Team Overview- Members and Advisers
The Smart Valor team is led by Olga Feldmeier, with Oliver Feldmeir, Julien Bringer, and Thomas Felber also on the team. The team is advised by Markus Rinderer, Stephane Pictet, Denis Shulakov, John Clippinger, and a few others.
Part 3: Useful Links (Further Research)
Website: https://smartvalor.com/
Facebook: https://www.facebook.com/smartvalorinc/
Twitter: @smartvalorinc