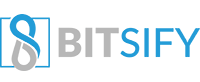 Smart VALOR ICO Report Part 2 – Marketplace for Tokenized Investments
In our last ICO report concerning Last VALOR, we discussed how the platform is preparing to provide customers with a service that ensures blockchain-based securitization of tokens, a focus on alternative-type investments, alongside democratised access to wealth. In this ICO report, we will cover the platform's layers and components.
The VALOR infrastructure is based on several layers, these being the gateway, applications, core, and blockchain network layer.
The gateway

: ensures access to the internal services networks by the public;

Applications

: this layer includes business services that consume core applications for the purpose of providing a variety of business functionalities, some of which can be customized by the developer community;

The core layer

: VALOR's main infrastructure, responsible for smart contracting processing, security, and service development;

The Blockchain Network:

also known as the protocol layer, the blockchain is the backbone of the VALOR chain and offers form governance for the purpose of managing maintenance and upgrades. This layer also offers integration with the Ethereum blockchain, alongside other public and private chains.
Apart from these layers that make up its infrastructure, the Smart VALOR platform also employs several main components, these being:
the public blockchain and consortium

, for the deployment of tokenized assets on both the public blockchain and private blockchains;

the app marketplace

, where third parties can use the VALOR platform for the development of applications, which can then be purchased and sold on the marketplace;

an ICO platform offering a tokenization system

, where smart contract sub-modules are leveraged for tokenized assets, and users can go through the legal asset issuance program;

the voting and governance engine,

where the VALOR community can vote on decisions and petitions;

a decentralized auction-based marketplace

, based on smart contracts, and responsible for the price discovery of tokens and liquidity support;

a portfolio management service

used to review, manage, and keep track of the VALOR investment portfolio;

the licensed token exchange,

where users can trade and list their assets and other digital currencies. The VALOR platform believes this is a great advantage since the entity will soon become licensed and fully compliant with state regulations. In return, this will allow the safe trading of numerous tokenized assets.
Apart from these components, the community will be able to also access other services including the task marketplace, the rewards and bounty program, and the authentication management system.
In an effort to raise funds for the release of the Smart VALOR platform, the start-up will soon be holding their final token presale.