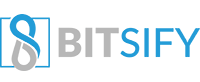 SocialMedia.Market – Accessible and Transparent Influencer Marketing
Standard ICO Report Structure:
Part 1: ICO Analysis (What is it about? What is the ICO intending to do? Describes what the platform is.)
Part 2: CROWDSALE ANALYSIS – DETAILS & TOKEN SUPPLY
Part 3: Useful Links (Further Research)
Part 1: ICO Analysis
SocialMedia.Market aims to enter the growing industry of influencer marketing. Influencer marketing is often touted as one of the most effective forms of marketing due to higher trusts from consumers as compared to other forms of marketing. However, many issues plague the current norm of influencer compensation, which SocialMedia.Market aims to resolve via the blockchain.
Status quo
Although influencer marketing is in itself a marketing innovation that caters to the climate of distrust toward corporations, it has its share of woes. For one, it is as unregulated as cryptocurrency itself.
This means that the compensation (if any) to influencers are not transparent, that may result in unnecessary complexities. Different prices may be paid to influences of the same standing, while last minute price changes are also common.
Transactions are also fairly complicated. Influencers almost always do not get paid on time, while marketing agencies pay hefty fees on issuing a large number of transactions to their selected influencers.
However, much of marketing costs come down to fraud, staffing, and simply maintaining a relationship with a set of influences. It is both financially strenuous as well as time consuming.
There is no predefined or standard guideline for measuring the quality of work produced by influencers. As such, if influencers underperform, it complicates the situation when there already exists an agreed upon sum to be paid.
Also, only the most powerful influencers get visibility in this nascent market. This is because paying smaller sums to smaller influencers simply incur too many fees.
Paying 5 top influencers may not be as effective as paying 20-30 good influencers; but the sheer amount of fees paid out to all intermediaries is fairly daunting.
SocialMedia.Market expects that all these inefficiencies consist up to 30% of all marketing expenses.
What SocialMedia.Market solves
SocialMedia.Market cuts clean through all the middlemen standing in between influencers and marketing agencies. This cancels out the fees paid to multilayered intermediaries.
The most rudimentary layer of fees – transaction fees – is also solved with the advent of cryptocurrencies. Microtransactions are able to be made painlessly to smaller influencers, who previous could not access influencer marketing.
Research has also shown that smaller influencers are not lesser than their counterparts; their engagement rates are shown to be undoubtedly higher than larger influencers.
Previously, influencers come in all shapes and sizes in terms of age, geographical location, demographics, and availability. This posed a problem to agencies because maintaining a relationship with a set of influencers required overcoming all these barriers.
The SocialMedia.Market platform is the answer to all this, being a hub that manages these relationships effortlessly regardless of the background or geographical accessibility of these influencers.
The SocialMedia.Market platform
There will be 4 main stakeholders of the platform: Advertisers, Influencers, Agents, and Token holders. The platform will allow advertisers and agents to recruit influencers, while it will allow influencers to offer their services.
The platform will also allow a transparent dispute system which is decentralized to police fraud. Traditionally, current platforms do not have this feature and typically require an arbitration fee which favours one side.
The platform will also introduce ownership validation, which verifies the identity of an influencer via measures like 2-factor authentication.
However, perhaps one of the most in-demand features of the platform would be the ease of interaction between all these stakeholders. The platform will be optimized to make it easier to maintain relationships with mobile notifications, a local chat app, and much more.
Hence, the simplicity and transparency of what SocialMedia.Market offers will prove a strong proposition for both advertisers and influencers to hop on board.
💥💥 The token sale has just started! 💥💥
👉👉 Follow the link and buy Social Media tokens right now: https://t.co/WDaGUxBUda
💲💲 The minimum contribution amount: 0,1 ETH / 250 SMTs;
💲💲 The maximum contribution amount: 300 ETH;
Join the most promising ICO in 2018! pic.twitter.com/2vrOESqXKo

— SocialMediaMarket (@SocialMedia_io) February 9, 2018
Part 2: Crowdsale Analysis – Details & Token Supply
Total​ ​token​ ​supply: 58,000,000 (Max Hard Cap)
Token​ ​type:  SMT
Token​ ​Price:  1 ETH = 2500 SMTs
Token​ ​Distribution (based on amount of tokens sold):
+10% more tokens issued for team
+5% more tokens issued for platform core functionality
+5% more tokens issued for partners and advisors
Crowdfunding​ ​Usage:
37% Research and development
38% Marketing and education
12% Administrative and operational
8% Influencers and agencies bonuses
5% Legal
Meet our new advisor – Dima Zaitsev
Dima specializes in innovative information technologies, their management and economics.
Learn more on our Medium: https://t.co/Pn7WkFJRF3
Join our ICO: https://t.co/cFCWQhO0hw pic.twitter.com/TwJDHe4HAl

— SocialMediaMarket (@SocialMedia_io) February 11, 2018
Team​ ​Overview​ ​-​ ​Members​ ​&​ ​Advisors  
Dmitry Shyshov, Founder, CEO
An entrepreneur, the CEO and founder of two successful products operating in games and Esports industries. The visionary of SocialMedia.Market. Bought Bitcoin for the first time in 2012.
Aleksandra Morozova, Co-founder, CMO
Always searching for creative solutions for business and products. The heart and the soul of SocialMedia.Market. Previously worked with Apple, Sony, Dell, Asus, Lenovo, Microsoft Xbox, Nvidia.
Advisors
Keith Teare, EXECUTIVE CHAIR ACCELERATED DIGITAL VENTURES
Keith Teare recently advised on the successful ICOs of ICOBox (4000 BTC) and Crypterium ($51mln+). Previously he was a founder of TechCrunch and the first consumer Internet Service Provider in Europe – EasyNet.
Andrew Playford, SENIOR VICE PRESIDENT OF OPERATIONS AT SONIC FOUNDRY, INC
Prior to Sonic Foundry, Andrew ran operations for Think New Ideas, another NASDAQ listed company that acquired and combined digital marketing and web development companies. Think New Ideas was ultimately acquired for more than $250mm.
Tatsunari Ono, CEO, VALUE BRAIN CO., LTD. (JAPAN), CEO, BEDUCATE.LTD (HONG KONG)
Businessman who is actively engaged in investment activities in real estate, equity, Airbnb operations as well as cryptocurrency. He held Tokyo meetups of well-known cryptocurrency firms such as NEO, LISK, Quantum and Ardor.
Gabriel Zanko, TAX MANAGER & ADVISOR FOR NOKIA CANADA & SUPPORT FOR NOKIA CHILE
Fintech entrepreneur-Advisor. Founder of MobileyourLife and involved in the AI-Fintech space providing solutions in the B2B space. ICO advisory in Fundraising Capital and International Business Development.
Daria Generalova, CO-FOUNDER, ICOBOX
Marketing, PR & communications specialist with 10+ years of experience. Having joined blockchain industry nearly two years ago, worked as a consultant to Argon Group and helped launch ICO platform Cryptonomos.
Chafik Abdellaoui, ENTREPRENEUR, THE FOUNDER ACBMC, BIZZANT, AND XEDYAS IT HYBRID SOLUTIONS.
The person behind G2A explosive growth, as well as contributor to Mobile Go ICO success. Chafik is an accomplished business development professional with an extensive experience in eCommerce, gaming and electronic payments.
Peter Zhalov, FORMER VP MARKETING & ADVERTISING WARGAMING.NET, ESPORTS AND BLOCKCHAIN ENTHUSIAST
Experienced Chief Executive Officer, Marketer and Business Development professional with a demonstrated history of working in the computer games industry. Skilled in eSports, Blockchain, and Advertising.
Dima Zaitsev, PhD, HEAD OF INTERNATIONAL PR & BUSINESS ANALYTICS DEPARTMENT CHIEF AT ICOBOX
2017 – Dima became interested in blockchain and cryptocurrencies and started conducting limited-scope market research. He has his own columns on several Media Outlets in the U.S. including FXStreet.com, CoinSpeaker.com, and others.
Alex Yastremski, LEGAL COUNSEL SAN FRANCISCO, CALIFORNIA BLOCKCHAIN REGULATORY/COMPLIANCE EXPERT
General counsel at Bitfury Group Ltd
Fintech counsel Bingham McCutchen LLP
Slavik Nenaydokh, COO, CENTURIA NATURAL FOODS SAN FRANCISCO, CA
Head of M&A Emerging Markets, Exigen Capital
Principal, Delphi Software International
NEW FACEBOOK PAGE!
Due to the implementation of the new rules our Facebook page that is dedicated to the ICO is currently not available. Nevertheless, the https://t.co/AYjiDnAw9u platform is represented on the social channel: https://t.co/NOWFFNakMj pic.twitter.com/l7bf9BXDbB

— SocialMediaMarket (@SocialMedia_io) February 7, 2018
Part 3: Useful Links (Further Research)
Website: https://socialmedia.market/
Whitepaper: https://socialmedia.market/assets/pdf/SMM_White-Paper_eng.pdf
Bitcointalk ANN: https://bitcointalk.org/index.php?topic=2291309.0
Facebook: https://www.facebook.com/SocialMedia.Market.platform
Youtube: https://www.youtube.com/channel/UCPJ919jN8eCcVDkzbCR06nw
Twitter: https://twitter.com/SocialMedia_io
Telegram: https://t.me/joinchat/B3UENkIW3R9A6v_4KnpOZQ
Medium: https://medium.com/socialmedia-market
Instagram: https://instagram.com/socialmedia.io
Reddit: https://www.reddit.com/r/SocialMedia_Market
Githubd: https://github.com/SocialMediaMarket