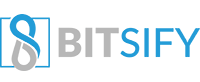 SOFIN ICO Report – International P2P loans on blockchain
Standard ICO Report Structure:
Part 1: ICO Analysis (What is it about? What is the ICO intending to do? Describes what the platform is.)
Part 2: CROWDSALE ANALYSIS – DETAILS & TOKEN SUPPLY
Part 3: Useful Links (Further Research)
Part 1: ICO Analysis
The 2 billion unbanked have no access to bank accounts or service thereby diminishing any chance of obtaining loans or financial support through the banking system. So what happens to the other billions with bank accounts? Do they live a privileged happily ever after in the banking system? It is a rhetorical question supported by historical data that shows banks as glorified pawn shop who are unwilling to give until they have received more than the designated fair share. This becomes all the more glaring when sourcing for loans for small and medium-sized businesses.
Banks demands loan collateral are strict, unyielding, and will only be accepted in real estate or securities. Bank roles in the monetary system of less developed country cater to the elite and big companies leaving an insecure path between the less privileged and potential financial resources.
Blockchain-based FinTech startup, Sofin, believes that money should be accessible to every person regardless of country or status. As simple as it may sound, Sofin's ambition concerns both the banked and unbanked through the facilitation of a platform for obtaining money to improve existence without prejudice. Sofin aims to eliminate barriers and provide loans for the needs of ordinary people and entrepreneurs in Asia, Latin America, Africa and parts of Europe through a decentralized access to finance. This access will be based on mutually beneficial agreements backed by smart contracts.
Sofin has been professionally engaged in microloans since 2011. The platform connects people who are ready to loan out money to borrowers based on interest rates that profit both parties. Sofin reduces the traditional risk associated with loans through its cautious analysis of the borrower, logging and confirmation of IP addresses, citizen passport, credit rating, social network profile, and checkups on a database of extremists and bankruptcy. These protocols will ensure safety and lower the risk cost for the pool of creditors in the Sofin platform.
Sofin will integrate local verification service in every country. The outcome of the analysis of a borrower will determine the end result. Borrowers can request loan under any condition. Likewise, creditors can issue a loan on a personal term. Sofin will hold 5-9% of each transaction for reinvestment in the company's development. The platform will facilitate the collection of loans and provide the surety of every transaction, while all credits will be fund by creditors. Sofin does not accept credit risks. Consequently, a loan can be found by several creditors and the loan repayments will be automatically distributed to the creditor's account.
Whenever a loan is issued in cryptocurrency, it is automatically converted to suit the borrower's country fiat currency. Sofin tokens will be used to pay bonuses and cashback. It will also be purchased automatically by the system. If a borrower defaults on payment, Sofin will sue for judiciary redress through its agents.
Part 2: Crowdsale Analysis – Details & Token Supply
Total Token Supply: 90,000,000
Token Type: ERC20
Token Distribution: 90% of all tokens – 81,000,000 – will be sold during the preTGE/TGE event. 4,500,000 tokens will be allocated to the team, escrow, advisors, and key employees. 4,500,000 will be assigned to the company's corporate account for operations.
ICO Sale Phase: PreTGE November, 6 – December, 29 2017. TGE – a month after preTGE
Token Price: $0.8
Crowdfunding  Usage: Platform development, guarantee fund and initial loans establishment, promotion and advertisement, founders fee, legal support, and LCF
Team Overview- Members and Advisors
Andrey Tuchkov, Chief executive officer:

Project Manager (Chief Executive Officer CEO). Professional financier with 17 years of experience. Led the units of the leading banks (Raiffeisen, Bank Center-Invest), created the Regional Guarantee Fund (www.dongarant.ru), started business of microfinance organizations, including the online one. President of the Board of Directors of the «Loan Club» (www.clubzaimov.ru). He has got a lot of certificates and awards, including IFC (International Finance Corporation), awarded by Administrations, and others.

Trofim Zhugastrov, Chief product officer:

More than 10 years of experience in creating software products. Founder, CEO of Elonsoft, IIDF tracker in Rostov-on-Don, formerly Deputy Director of the Southern IT Park (OJSC "Regional Development Corporation"), founder of IT61-Rostov IT community.

Nikita Lushpanov, Chief blockchain officer:

Head of research and development department of smart contracts based on blockchain. Entrepreneur with experience in offline/online business projects. Experience in developing Web projects for more than six years. Mining since 2013, has experience in cryptotrading and investment in cryptocurrency.
Team Advisors – 
David Drake, Adviser:

Chairman of LDJ Capital, a family office; Victoria Partners, LDJ Real Estate Group; Drake Hospitality Group; and, The Soho Loft Media Group. LDJ Capital's extended network of funds of funds and hedge funds manages 1.5 trillion USD in assets. David previously represented the US Commerce Department at the EU and he spoke at the UK Parliament. The Soho Loft Media Group has produced and sponsored over 1100+ global finance conferences since 2002. David Drake is actively involved in the Crypto community as a speaker and has helped ICO firms he advised raise $61M in funding.

Konstantin Ivanov, Adviser:

Founder of the world's largest social network for traders tradingview.com, which works in 16 countries. More than 2 000 000 active traders use the platform every month. Today, Trading View is the main technical analysis tool for traders in the 12 most popular cryptocurrency: Bitcoin, Ethereum, Bitcoin Cash, Ripple, Litecoin, Ethereum Classic, Dash, Monero, Zcash, Golem, Steem, Gnosis.

Alexey Telnov, Adviser:

Partner at VC arm of one of the largest family offices in Eastern Europe, former investment director at iTech Capital ($100+M AUM), responsible for fintech, blockchain and marketing tech investments (including TradingView, BitFury, Clickky and others). Alexey is also ex Board Observer at BitFury. Alexey previously worked at BCS Financial Group. Helds M.A. in Finance and Law.
Part 3: Useful Links (Further Research)