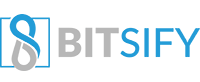 Soma – ICO Tips: What you need to know to participate in the Soma ICO
With Soma's ICO kicking off tomorrow, September 26th, there are less than 24 hours until the SCT Token can be purchased in our crowdsale. Here are all the important details you'll need to know for participating in this exciting opportunity:
How do I send my money to get Soma's SCT Tokens?
First things first – security. Token sales are notorious for internet scammers trying to provide fake wallets where ICO participants accidentally send funds, so the most important thing is this:
The official wallet for Soma.co will be provided ONLY through https://soma.co/token-sale/, and nowhere else. DO NOT send any money to ANY wallets provided on other sites on the internet, even if they claim to be the official Soma team. You will lose your money if you do so.
You can follow all updates on https://soma.co prior to the ICO. The contract address will be shown on a pop-up after you have read our terms of service, and pressed "contribute". This is the ONLY address you should be sending any funds to in order to get SCT Tokens.
What cryptocurrency can I use to buy Soma Tokens?
Soma's crowdsale will be accepting ETH only. Please do NOT send BTC or other cryptocurrencies to any wallet address you are given, as you will not receive any Soma tokens and your funds may be lost.
What happens to any tokens that are not sold?
In order to ensure that we reduce any unnecessary volatility after the ICO, all unsold tokens will be burnt. The only tokens that will be kept from this crowdsale are our liquidity reserve, which amounts to 10% of the total tokens sold.
This reserve will only be used if there are not sufficient tokens sold in the crowdsale, as a means to ensure the smooth functionality of the Soma marketplace going forward. This is a very theoretical situation and highly unlikely, but we like to prepare for a scenario such as this one. Once enough tokens are sold to ensure that the marketplace can fully function, the liquidity reserve will be burnt as well.
What's the conversion rate for ETH to SCT?
The conversion rate is 450 SCT for 1 ETH, and will remain fixed for the entirety of the crowdsale.
Remind me again, what is Soma going to use these funds for?
Great question! As we detailed in our whitepaper, the funds raised from the ICO will be split up like this:
35% Marketing and area launches
20% Product development and technology
20% Legal issues and patents
15% Operational team
10% Community reward (We're rewarding the ambassadors of the community who helped us raise awareness!)
When will I get my SCT Tokens?
If you participated in the pre-sale (for which we'd like to say a huge thank you!) then you'll already have them sent to the wallet you provided.

For everyone participating in the crowdsale beginning on September 26th 3PM GMT, you'll receive your tokens into your chosen wallet as soon as the transaction goes through.
After the ICO closes (either when all tokens are sold or on October 26th, whichever happens first), all SCT tokens will be frozen while we wrap up the backend of the crowdsale. Once that's done, they'll be freely accessible for full use in the Soma marketplace – which should be 2 weeks after the ICO closes.
When will the token be available on exchanges?
Although we can't give you an exact date for when this will happen, we anticipate SCT Tokens will be listed and available on exchanges within a month of the close of the ICO.   Stay tuned for more information on either our Facebook (https://www.facebook.com/socialmarketapp/) or Twitter (https://twitter.com/SomaToken).
Why can't US-based individuals participate?
We've decided to exclude U.S investors in our terms of service, in order to avoid any issues with the Securities Exchange Commission. Our stance is that SCT is a utility token, and should not be declared a security under US law (hence, pass the "Howey test").
However, in order to make it easier for our community as a whole, we've decided to exclude US participants for this first crowdsale.