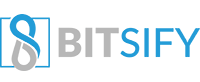 Soma – Part 3: Soma's Business Story. Past, Present and Future Plans.
The blockchain technology that will revolutionize the online retail space is the one that can use social metrics and make it into something as natural as existing social media channels. The buying process will be dictated by the tastes of the people you respect and follow online, rather than through reviews from people you don't know.
In our interview with MLG Blockchain Consulting, we shared our vision, our story, and the main benefits our platform will offer users and token owners.
What is the history of the token — how did the idea for Soma come about, what led to the creation of the team, and how is the token sale coming along?
The idea of Soma was born back in early 2016 when I [Jukka] and Joseph were using traditional classifieds/C2C platforms as a channel to sell collector items which were brought from different parts of the world. We both were convinced that there is currently a need for a more user-friendly platform as these platforms didn't serve the needs of end-user in the most desirable manner.
We started to do research on this subject and found out that there was a rapidly growing global phenomenon where people had begun to use localized Facebook groups to satisfy their need to trade with second-hand items. Moreover, a substantial amount of these people came from the traditional platforms. Thus, there was a "leakage" of users from the traditional platforms to localized Facebook groups.
We saw this as a proof that our reasoning from the traditional platforms was correct and as a result, we started to develop a platform with all the relevant features that would give end-users the best user experience. Soma was eventually born and we managed to attract angel investors with a considerably high valuation in terms of our situation back then. We were basically a start-up in its very early stage with nothing more than an idea and the team behind it. After a couple of months, we successfully raised our pre-seed capital to begin the project. We managed to develop Soma to the phase where we managed to show a demo to well-recognized Finnish angel investors and contracted with them to provide the seed round funding with a 1,5 million valuation.
The SCT (Soma Community Token) — Soma's own cryptocurrency — began as Joseph and I are both enthusiastic about blockchain technology and cryptocurrencies, and we recognize the disruption which is currently happening in the fintech industry. We wanted to create Soma to be free from third-parties in case of payment facilitation and concluded that the blockchain technology provides a perfect solution for that. As our idea developed, we realized that we could utilize the blockchain in various other important matters from the perspective of the end-user and the community as a whole. The idea of the Soma Rewarding System (SRS) and the Interactive Item Card was eventually born.
The Soma Rewarding System (SRS) will ensure that Soma will enable a smooth trading experience together with the new earning possibilities as users can promote the item cards of the other users and receive SCT as a compensation. Thus, Soma promotes a fair distribution of internal wealth of the community as value-adding users are compensated accordingly.
Interactive Item Card (IIC) can be called a fundamental innovation of the Soma project. IIC will monetize the social value which is accumulated through various interactions between the users and the IIC. For example, a popular IIC gains "social acceptance" through likes and shares. This accumulated social wealth may be reflected in the value of the physical item, which in turn incentivizes users to create attractive content into the Soma platform. IIC can be seen as an invaluable innovation for the growing vintage and collector items industry. However, it can be utilized for the mass-produced items as well since there are various other dimensions than the uniqueness of the item, such as the owner history. (i.e if the item has been owned by a celebrity). Our target is that people would associate IIC with Soma and we will facilitate this by providing a possibility to share IICs outside the Soma platform. For example, IICs can be shared to FB, Twitter, and Instagram. People are incentivized to engage in such conduct since the social value of the item card is increased if they gain more social interactions through wider exposure.
Our actual ICO has not begun (it will begin September 26th), but we had a minor pre-sale period where we collected 280 ETH. The pre-sale phase was not marketed in any substantial manner and we are putting all the marketing effort for the upcoming ICO. Currently, we have already gathered very positive feedback from our project and the community is growing in a nice manner. Those who join the program believe in it wholeheartedly, and are willing to endorse it publicly as did Arto, CEO of the Middle East's largest online retail store Dubizzle.
What is Soma's main focus right now?
We are currently putting effort into our product development to get the new version of Soma iOS App released soon. In addition, our Tech Team is preparing our technical white paper, which is going to be released at the latest in two weeks (Here is the Soma White Paper in the mean time). Our main focus is currently in pursuing a successful ICO round to ensure the necessary amount of capital to implement the blockchain related features for our platform. While we are already in quite advanced stage regarding our iOS product, we recognize that marketing is one of the most crucial aspects of a successful ICO round. Thus, we are currently pushing to have more strategic partnerships regarding marketing in different regions of the world to increase the awareness of people around the Soma project.
These partnerships, along with our growing community, has enabled us to be featured by major publications including The Huffington Post, Coinbase and The Next Web.
After the ICO, our focus will be in mainstreaming the Soma platform. We see the mainstreaming as a crucial aspect not only for the Soma itself but for the investors of our ICO as well. ICO investors are the early backers of the Soma platform, and they will benefit from the mass adoption of the platform as the value of the SCT appreciates in line with the growing demand. We are going to adopt an exchange system where average consumers can have their first touch in crypto currencies (SCT) in a comfortable way. Soma platform will support deposits in fiat currencies which can be transformed to SCT to utilize the SRS as a system and deliver payments instantly throughout the world.
What are the differentiating factors for Soma and your token in comparison to your competitors? Why is this technology revolutionary?
When compared to traditional platforms, there are many differentiating factors from the Soma project. Firstly, Soma will implement well-recognized concepts from the traditional social media platforms, such as liking, sharing and commenting. We see that users are shifting currently to localized facebook groups since the old platforms do not facilitate social interaction in any manner. Thus, Soma will be initially designed to support social behavior together with the smooth trading experience. (In contrast to Facebook, which has been initially designed as a social media, not a trading platform).
Secondly, Soma will have a concept of IIC, which in its designed form is a new and unique way to store crucial information and monetize social capital. IIC is a patent-pending innovation and as we conducted a preliminary novelty research, authorities did not find any obstacle for the patent application to proceed.
Thirdly, SCT will ensure that Soma as a platform is designed to support the crypto currencies from the beginning, thus responding to the inevitable shift from the traditional payment systems to a decentralized payment facilitation.
In addition to above-mentioned issues, Soma will provide a better user experience comprehensively by ensuring that item adding, negotiation, chatting and all the necessary core functions of a trading platform can be done smoothly.
What are your goals for the future? Where do you see Soma down the line?
Our goal is that Soma will be the "Facebook for items". For that, the concept of IIC will play a central role. As described above, we expect people to associate the IIC and Soma together, and incentivize people to create attractive content for the platform in a form of well-designed and beautiful IICs (Interactive Item Cards). In the same way users of Instagram put major effort in their posted pictures, we hope users of Soma will put as much effort on their listed items.
After the ICO, we are looking to expand Soma rapidly across the globe and disrupt the C2C-markets by offering a solution for the current need, which can be derived from the customer behavior.
Our long-term goal is to be the largest C2C-marketplace globally. Still lots of work to get there, but with the right team, solid technology and an ever growing community I believe it is very possible.
Join our upcoming Token Sale on our official website Soma.co.