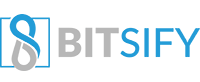 Soma – Part 5: How To Join The ICO
The Soma SCT Token Sale is currently live and running until October 26th. 
Today we'll explain how to get involved if you have never purchased any cryptocurrency before. 
If you already have your wallets set up click here to join the crowdsale!
As a reminder, the ONLY way to purchase Soma's SCT Tokens is through the official website at https://soma.co/ – do NOT send funds to any other website or wallet, even if they claim to be the official Soma team. 
Joining the crowdsale is a simple 5-step process – let's get started.
Setting up your online wallet.
The first step is to register an account on Coinbase, an online crypto exchange which allows users to buy and sell digital currency. 
Coinbase is widely considered to be the most secure of all online exchanges, and has the largest daily transaction volume amongst the industry.
You can sign up here on their site, and it takes less than five minutes to create your own online wallet and to link a credit card with your account. 
They explain very simply how to register, verify your card and to get set up to buy your first digital tokens. 
Once your card is linked to the site, it will take about 48 hours for them to verify the account.
In the meantime, we'll get you set up with your offline wallet.
Setting up your offline wallet
Offline wallets are necessary because it is impossible to purchase SCT Tokens from a wallet on an exchange. 
There are many choices for offline wallets – our recommendation is MyEtherWallet. 
They clearly lay out the entire process for generating and keeping your keys safe.
Never send any funds for the Soma SCT Token from your exchange wallet directly, as they WILL be lost in the transfer.
Purchasing your ETH.
Once you've set up both of wallets and Coinbase has verified your account (about 48 hours from the start!), you'll be able to purchase your own cryptocurrencies.
Proceed to the Coinbase website, log-in, and select "Buy/Sell" – this will take you to the page where you may purchase ETH, or Ether, which you can exchange for Soma's SCT Token.
Select the amount of ETH you wish to purchase, then confirm the transaction. 
As you have linked your credit card, this process should happen within minutes, and you will be able to see the ETH now sitting in your online wallet.
Transferring funds from online to offline wallet.
The process of transferring your funds from the coinbase account to your offline wallet is simple, but this is where you have to make sure you don't make any mistakes! 
Copy the receiving address of your offline wallet. Then go on Coinbase and click send funds. 
Paste the address you copied in the text box on coinbase, and the digital currencies will be removed from your coinbase wallet and put into your offline wallet. 
Try with a small amount at first, to make sure you have the correct information submitted. 
Then once confirmed that it works (and that you copied the right address), you can transfer everything else.
Purchasing Soma SCT Tokens
Now that you've transferred your ETH to your offline wallet, you're ready to purchase Soma's SCT Tokens.
Go to the Soma website at https://soma.co/ and click on "Token Sale", like so:
You will be directed to the token sale page, where you can select the amount of ETH that you wish to use to purchase Soma SCT Tokens (1 ETH = 450 SCT).
Remember, for every 1 ETH you contribute, you will be entered into a draw where 3 winners will each receive 5,000 SCT at the close of the ICO! 
Each ETH you contribute increases your stakes, with each prize being worth approximately $3,500 USD at the close of the crowdsale.
Once you have selected the amount you wish to purchase, select the green "Contribute" button.
This will bring up the Terms and Conditions page. Once you've read both the Terms of Service (and the Soma Whitepaper if you haven't yet), tick off the box stating "I accept the terms and conditions and confirm that I have read the Soma Whitepaper".
Below this, you will see a section for you to fill out your full name, email address, country and your wallet address.
Remember to input your offline wallet address, NOT your exchange address.
Once this is done, click "Contribute"! This will bring you to the page showing the exact wallet address where you should send your ETH to participate.
Copy this address. Then paste the address where your offline wallet tells you to, in order to send the quantity ETH you plan on contributing to the ICO. 
At any point you can use etherscan.io to check if your funds have reached the address. And that's it, you've joined the Soma crowdsale!
If you have any questions, please don't hesitate to contact us on our slack channel. Members of the community as well as the team are here to help on the #general channel.