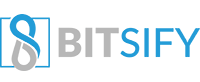 StealthCrypto ICO Report – Decentralized Infrastructures
Standard ICO Report Structure:
Part 1: ICO Analysis (What is it about? What is the ICO intending to do? Describes what the platform is.)
Part 2: CROWDSALE ANALYSIS – DETAILS & TOKEN SUPPLY
Part 3: Useful Links (Further Research)
Part 1: ICO Analysis
While communication is an essential channel for the exchange of information and is beneficial to man and business, it has its downsides too, the major one being that a great;
Many channels for communication are centralized, and this invariably means an entity controls the networks and any action from the central controller;
May affect the whole network, including the user.
Other challenges experienced include lack of efficient interconnectivity between networks, susceptibility to hacks, geo-restrictions, inadequate security which makes the networks;
Vulnerable to phishing, scams, and theft (including currency and identity theft), slow rate of data transfer and exchange, cost of operability on the various networks;
Inadequate network coverage, among others.  And these challenges have a way of impeding growth for the individual, for businesses, and for the economy.
Some users think it's the norm, and have no idea they are being exploited and paying a lot for it.
There is no manmade system without flaws no matter how inconspicuous the flaws may be, and also there are no flaws from manmade systems that cannot be corrected.
It is imperative that a system is created that will face these challenges head-on, thereby helping the global society achieve a whole lot more.
Stealthy StealthCrypto –
StealthCrypto is a blockchain technology-based communications platform, and the development team intends to create the largest incentivized, decentralized, quantum mesh, self-sustainable network.
To achieve this they intend to use their own innovative end-to-end structures:
Dynamic Split Geo-Distribution,

Dynamic Split Encryption,

Quantum Key Distribution,

Quantum Number Generation, and;

Quantum Authentication.
The whole system will function using Quantum Secure Cryptography to secure data, communications, blockchain, IoT, banking, and smart city platforms.
Furthermore, there will be the implementation of one Quantum Secure Digital Identity (QSDI) structure which will be the highest grade of any ID system in existence.

The unified blockchain based peer-to-peer communication platform will employ the services of these communication products; cloud storage, file sharing;
IM, voice, video conferencing and email.
More from StealthCrypto –
StealthCrypto will deal with many challenges experienced by communication channels and their users; the decentralized feature means users will have more power over the operations of the platform.
In the second quarter of 2018, StealthCrypto intends to launch the StealthCrypto phone which will enable users to have more power and control over their calls and privacy;
Wherever they are in the world, and a technology called "Stealth Grid" intends to make mobile communication decentralized, and thus make it possible for mobile devices communicate without centralized systems.
Part 2: Crowdsale Analysis – Details & Token Supply
Total Token Supply: 200,000,000 QMN Tokens
Token Type: ERC20 Utility Token
Token Distribution: StealthCrypto will allocate the tokens as follows: Development and sales will get 53.19%, 4.26% will be allocated to marketing, StealthGrid will get 19.15%, 2.13% will be sent to the LLK Foundation, while 21.28% of the tokens will be reserved for later funding.
ICO Sale Phase: Public pre-sale
Token Price: 1 QMN = 1 USD
Crowdfunding Usage: Proceeds from the token sale will be used this way: 15% will be used by the USD/ETH reserve, business development will get 12.00%, 10.00% will got into the development of IoT, sales and distribution will get 5.00%, production cost will take half of the whole allocation (50%), 5.00% will be used for legal expenses, and expenses and insurance will get 3.00%
Team Overview- Members and Advisers
There is a great team of experts behind this innovative platform, and some of them are: Larry Castro, Jorge Andres Ramos Equinoa, William Ellers, James Scott, Daniel Saavedra, Randy Hest, Gurminder Singh Khalsa, Carlos Constantini, Robin Pinzon, Darren McVean, Sheryll Manguerra, and Jay Turla.
Part 3: Useful Links (Further Research)