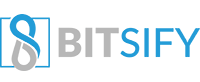 STREAMITY ICO Report – Decentralized Cryptocurrency Exchange
Standard ICO Report Structure:
Part 1: ICO Analysis (What is it about? What is the ICO intending to do? Describes what the platform is.)
Part 2: CROWDSALE ANALYSIS – DETAILS & TOKEN SUPPLY
Part 3: Useful Links (Further Research)
Part 1: ICO Analysis
Cryptocurrencies are currently the most advance payment methods showing so much promise for the future of internet market.
Cryptomarket is quite large and has the capacity to expand even more in the coming years.
Money is key to the transaction and in this era, there are tons of transactional activities going on per time and consistently.
The need for a more reliable system that has zero to none downtime and comparatively affordable and efficient service delivery is indeed timely.
In the cryptocurrency sphere, the one thing driving most people to the adoption of crypto payment and transaction services is presence of anonymity, and secure payment modes.
There are quite a number of cryptocurrency exchange platforms out there that are offering both centralized and decentralized services.
These exchange sites which provide a springboard of numerous ICOs, tokens and coins to be both listed and traded simultaneously are doing the global crypto market a world of good to the usage and adoption mechanism.
However, there appears to be some laxities in the current solutions out there, which has been identified by the Streamity platform and they propose to solve the problems through a robust network of blockchain-based exchange market accessible through their dApp – the STREAMDESK – which is powered by their token, the STM tokens.
Some of these problems that have been reported by millions of users is a dissatisfaction with the security and privacy levels of some of these exchanges, problems with liquidity and scalability. Moreover, some exchanges experience downtimes whereby traders and investors tend to lose so much money as a result without being compensated.
The weight of this new found currency type has become more of a burden to some exchanges rather than a responsibility; however, through the solutions proposed by the Streamity team, they intend to carry out the full responsibility of handling cryptocurrency exchange service delivery with utmost culpability using smart contract protocols to handle transactional processes.
In addition to the smart contract based decentralized exchange, they propose to add other financial services and products down the line of development to ensure a maximum user experience with their product.
Some of these products will feature informational and educational resource tool kits related to investment activities for assisted-profiteering while trading digital assets on their platform.
Another feature to be expected from the platform is a trading signal service whereby they would offer best trading tips and strategies that will maximize investors ROI on their platform. it would seem that the project wants to ensure that the platform is indeed user-centric and they can optimize profiting.
ICO Founding Team –
Vladislav Kuznetsov (CEO Founder): – Being an idea provider and successful business owner able to inspire and lead the team, Vladislav is a true business professional.
Dmitry Martianov (CTO Co-Founder): – Business owner, software engineer and web developer with more than 8 years of experience. 
Oles Sribny (Head of Investment): – Oles is a trader analyst, host of numerous stock exchange workshops and training programs, and asset manager with more than 10 years of active trading at global markets and more than 6 years of experience in training.
Part 2: Crowdsale Analysis – Details & Token Supply
With a soft cap of $500,000 USD and a hard cap of $2.8 million USD for the presale period, the team will be issuing out 20 million for the pre-ICO sales. During the main sales, 110,200,000 STM tokens will be available for crowdsale. They have stated that the minimum amount of money required for them to implement this project is about $500,000 USD
The funds to be collected by the team will be used to launch the decentralized App for the platform. further down the development course, they will also incorporate other services whereby the token will be used to power the system and grant token holders access to these features.
Total Token Supply: 186 million STM tokens.
Token Type: ERC-20
Token Distribution:
70% – The participants of Token Sale
25% – Streamity team
3% – The rewards program
2% – The advisors and partners
ICO Sale Phase:
Phase 1: 12.March.2018 to 25.March.2018
Phase 2: 16.April.2018 to 29.April.2018
Token Price: 1 STM token = 0.2$
Crowdfunding Usage:
40% – Product development
25% – Marketing
25% – Reserve capital
10% – Audit and finance (Legal)
Part 3: Useful Links (Further Research)