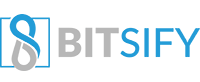 Telecoin IEO Report – Anonymous P2P Ecosystem
Standard ICO Report Structure:
Part 1: ICO Analysis (What is it about? What is the ICO intending to do? Describes what the platform is.)
Part 2: CROWDSALE ANALYSIS – DETAILS & TOKEN SUPPLY
Part 3: Useful Links (Further Research)
Part 1: ICO Analysis
Telecoin is an anonymous P2P orientated project integrating trustless solutions aimed at providing solutions not only for the end consumer but for the stability of the project through the integration of systems such as the 'Trend-Setter Platform' to counteract the common free-market pressures seen in newly launched tokens.
Telecoin has created its own blockchain which would be the mineable currency, further the TELEX tokens on sale in the IEO and anyone who buys TELEX will receive the native coin TELE when mainnet is deployed.
It is through the providing of a digital rewards program to incentivize and counteract such pressures shifting the price equilibrium. It is becoming a commonplace practice for newly-wed projects to utilise such systems as to prevent the commonality of the theme 'token dumping' post-exchange listing.
Telecoin (TELEX) IEO will start on #LATOKEN on 31 July
We are happy to announce that @telecoincrypto (TELEX) IEO will soon be opened on #LATOKEN

TELEX is a privacy network utilising PoW/PoS protocols

More on the project: https://t.co/ibBhHPveXq pic.twitter.com/tevaeVaEYp

— LATOKEN (@latokens) July 8, 2019
The Trend Setter Platform is at its base a micro-transaction affiliate network aimed at providing a decentralized organic digital rewards alternative on top of Telecoin, an aspect the team believes there are inefficiencies to be improved and many benefits in doing so. The platform leverages the power of social media and blends its organic referral system throughout incentivizing organisations to leverage Telecoin over competitors. The concept relies on the elimination of inefficiencies found in contemporary referral systems.
Further, the program is based around a decentralized mechanic wherein the reliance of a central centralised 'traditional' organisation is eliminated and a reshift of focus into a 'decentralised' ecosystem of referral 'hunters' spreading the word through means necessary collectively reaching a global audience. Since the program is decentralized, incentives to promote is given in order of most loyal referrers down, rather than a single entity.
This lends itself to the concept of competition to be the top referrer leading to much more 'motivated' and creative techniques referrers will develop over time to 'win over' the largest amount of their populous. Similar to other decentralized projects, Telecoin utilises a trust-less transaction mechanic to reduce the points of failure in its ecosystem, an integral part not only for the success of the project but also for the protection of its users. The Trustless mechanism timestamps transactions similar to Bitcoin forming a chain of transactions which, in its design, prevents a third-party from forging whilst also simultaneously communicating the correct chain 'wallets' shall use. TeleCoin aims to be, at its core an easy to use token hosted on a lightweight network.
Reducing the single point of failure is key to any decentralized projects, many traditional competitors to Telecoin in regards to its referral platform do not benefit from features such as 'instant transactions' and 'secured protocols' but rather rely on centralized data servers for data storage and centralised social platforms to pay for promotion, acting as the middle man. Telecoin benefits from a decentralized model wherein the commonplace inefficiencies of traditional methods is eliminated and a much more streamlined approach is met.
Tele-Fone Project
To further balance and give value to the Telex project, the introduction of Tele-Fone is another program in some parts already under advanced development. The team wants to extend decentralisation and its prowesses to impact the 'everyday actions' of users. It is through Tele-Fone, encryption focused decentralized centric mobile phone that integrates blockchain feature into its inner workings allowing such phones to run nodes and possibly upload data into the Telex chain. Tele-Fone's network will operate in an encryptoed manner to restrict metadata movement throughout, mitigating data leakages. At current times, Tele-Fone's team states the development of a mobile app is in its advanced stages of development for both iOS and Android which allows calls to be made both inside the Telex network and to outside lines/devices.
Part 2: Crowdsale Analysis – Details & Token Supply
The information below has been extracted from the whitepaper available here.
Technical Specifications:
• Algorithm basis:  Quark (PoW enabled)
• Target block time: 60 second block time
• Proof: PoS and MN Stake rewards
• SwiftTX (Zero Confirmation Transactions)
• Obfuscation (CoinMixing Technology)
• Built-in Block Explorer
Token Specifications:
Token Name – TeleCoin X
Ticker – TELEX
Platform – Ethereum
Token Type – ERC777
Total Tokens – 15,500,000 (Fixed Supply)
Available for IEO: 12,000,00
Trend-Setter Reserve: 1,000,000
Pre-Sale Distribution: 1,865,974
Community/Dev. Incentives: 634,026
Part 3: Useful Links (Further Research)