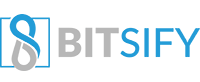 Tkeycoin ICO Report – DAO Blockchain Platform
Standard ICO Report Structure:
Part 1: ICO Analysis (What is it about? What is the ICO intending to do? Describes what the platform is.)
Part 2: CROWDSALE ANALYSIS – DETAILS & TOKEN SUPPLY
Part 3: Useful Links (Further Research)
Part 1: ICO Analysis
The increase in regulation by government and banking institutions has led to the founding of an almost shadow economy impeding the natural growth and development of the civil society as well as socio-economic relations. Blockchain and digital technologies can be able to affect the world positively by establishing fair and safe levels of self-governance.
If the proper development of these systems is overseen, the society will become used to new tech and digital currencies within half a decade. These things will turn to the realities of our everyday lives in no time. At the moment, cryptocurrencies are rife and ICOs usually signify quick money.
On the other hand, a large part of the teams representing these projects are still at the idea stage, meaning they don't have any development strategy for the long term. Also, some of them are outright fraudulent.
A high number of projects usually do not possess real economic and social functions and they do not add to the development of comfort for civil society as a whole. New technologies sometimes have a lot of potential for the mass consumer and the society, but none of them have attained this potential yet.
The big problem concerning this is the absence of a long term plan and a proper understanding of the complete potential of digital technologies in their growth stages. At the moment, a lot of tokens have been created that are highly specialized with the aim of quick enrichment. This isn't good for the rest projects that are quite interesting.
Also, some developers make use of old technologies and neglect the fact that they ought to create something new. Therefore, the growing crypto market of today requires a fresh approach to strategies for development.
The Philosophy of Tkeycoin
Tkeycoin DAO comprises of processes that will go a long way in achieving a large range of solutions that people can use to manage their business and social lives – with the help of various interdependent networks. This system will work chiefly with the interests of the society in mind, not just third parties – as is the case with a lot of countries across the world.
Tkeycoin DAO is very organized and it will help the public sector, businesses and people to embrace collective approaches on the way to solving social issues. Tkeycoin's digital culture will help in the collective and individual expression of creativity, ultimately ensuring that it doesn't solely become a way to survive via hired labour.
This platform greatly benefits all of the network's participants – whether miners, traders, users, businessmen or state authorities. Tkeycoin DAO and its refreshing economic system will create a portal for people to establish new and revolutionary ideas that would ensure that we can all move to a new level of life.
The civil society's development is particularly hindered by the restrictions of various oversight and regulatory bodies. The platform provides its users with the ability to monitor social and economic processes in the global network, thereby ensuring operations remain fair and legal. With Tkeycoin DAO, every participant will be able to communicate, work, conduct transactions and share ideas without the need to be subjected to any abuse by any regulatory body or by fraudulent activities by third parties.
Use of Technology
The international scaling of this ecosystem is very important to establish mundane processes meant for all citizens that support the policies of Tkeycoin DAO. Freedom principles, provision of pension, tax space, labor, the establishment of free trade locations and identifying business entities; Every one of the integration capabilities mentioned above can easily (and quickly) be implemented with the help of blockchain-tkeycoin and distributed registry.
Part 2: Crowdsale Analysis – Details & Token Supply
Total Token Supply: 105,000,000 TCD.
Token Type: Utility-token.
Token Distribution: 80% for potential investors and 20% for the core development team and consultants.
ICO Sale Phase: Main sale.
Token Price: 1 TCD = 1 USD.
Funding Allocations: 55% for further development, 20% for advertisement, 15% for early supporters and backers and 10% will be for legal expenses and a contingency fund.
Team Overview – Members and Advisors
The team comprises of Vitaly Shirokov, Igor Bobrov, Michael Chistyakov, Michael Sushentsov, Sergey Catechin, Alexander Lavrentiev, Nicholas Khatskevich, Andrew Chudov, Dmitry Elistratov, Alexey Khlavchenkov, Nikolai Grebennikov among others.
Part 3: Useful Links (Further Research)
Website

: https://tkeycoin.com/ico/en/

Telegram

: https://t.me/tkeycoin

Twitter

: https://twitter.com/tkeycoin